Digital cameras
Almost every cellphone out there carries a digital camera on its back nowadays. Phones even do nice video recordings, so the situation for point-and-shoot digital camera can't be that good, right?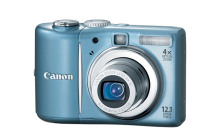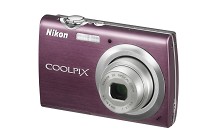 Low-end digicams are starting to feel the heat too
Well, it seems they are still holding up despite the impressive leaps of improvement in cellphone digital imaging. But the pressure from this direction plus the global economic downturn has cost them more than 14 percent shrinking of the total volumes shipped in 2009 as compared to 2008 according to the international Camera & Imaging Products Association. Just for the record, DSLR sales in 2009 didn't shrink below the levels of 2008 so that should tell you it's only point-and shoots are feeling the heat. Not to mention that in 2009 the average price of the point-and-shoot cameras feel down to almost 70% of what it used to be in 2008.
Now we're not saying budget digicams will go obsolete anytime soon, however mobile phone are certainly a force to be reckoned with on the digicam market as well.
Portable game consoles
Mobile phones may not have the tradition in serious mobile gaming but in recent times they've been pressuring dedicated portable gaming consoles quite successfully. For a gaming ecosystem is as big as the games available in it and the developers focus is rapidly shifting towards mobile phones with big screens, a variety of on-board sensors, advanced operating systems and hardware graphics acceleration.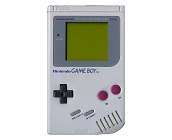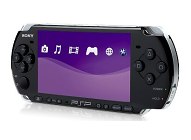 Portable gaming consoles had a good run, but their future doesn't look quite so bright
The first go mobile phones had at portable gaming consoles came too early and was rather unsuccessful. The Nokia N-Gage platform was an interesting idea but hardware wasn't ready to deliver good enough performance for it and it wasn't marketed well enough to attract enough attention from both customers and developers.
Recently large-screened touch-driven phones seem almost ready to drive PSP and DS out of the market. It all started with the iPhone and its App store, which is still in the lead as far as mobile gaming is concerned. However, Android seems to be catching up too and plenty of interesting titles start to appear in the Android Market too.
And it's not just about the availability of game titles – it's also the new way we play them. Mobile phones offer more sensors (like accelerometers, cameras, gyroscopes and compasses), which allow them to deliver more immersive gaming experiences and that should attract more and more fans in the future. There are plenty of games out there best suited for touchscreen phones with those sensors and the gameplay feels much better on them than on dedicated consoles.
Interconnectivity via Wi-Fi and Bluetooth also offer an innovative way of doing multiplayer – each player on their own phone, but all in the same room. And that is a niche that's just in the beginning of its development.
The only precondition for ultimate gaming that most phones are missing on is hardware keys (or rather more, larger and more comfortable hardware keys). Since the dawn of days gaming was thought with hardware keys in mind and naturally the best titles are developed for such operation.
It may not be long before someone starts offering external controllers that attach to mobile phones and make them all but perfect for gamers on the go.
Still, even if mobile phones do get the portable consoles beat all over it will take some time for them to disappear. They have been around for quite a while now and have a huge fan base, which is hard to persuade to switch ships. Besides you can get a portable console, a bag of hit titles and that would still cost you much less than a high-end phone (which is currently the only hardware that's any good for the proper mobile phone gaming).
So yeah, portable consoles are already starting a path down, but they certainly have a few more years in front of them.
The end… or far from it
All right then, it's an open-ended story and the most logical question would be who's next. The list of endangered species is likely to grow longer but it doesn't have to be gadgets only. Aren't privacy and proper manners on the phone's kill list already?
We may think we know what's next in mobile phones. Imaging has evolved enough to unsettle some low-end digicams and camcorders. Projector phones are coming up, there's motion-based gaming, location-based services have huge potential. Mobile money transfers are a huge thing on developing markets.
But this is far from spelling doom for digital cameras, game consoles or – god forbid – banks. The publishing industry has the Internet and e-book readers to worry about but good old-fashioned reading is far from extinct. Video games are cool and all but a few quiet (or less so) hours of Monopoly or Risk are still an option we're willing to consider. Apples still have more vitamins than iPhones. Oh well, this story is to be continued…