Mobvoi officially teases TicWatch Pro 3 Ultra GPS,will launch October 13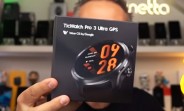 In a Tweet posted on Thursday morning, Mobvoi announces that it will launch the TicWatch Pro 3 Ultra GPS on October 13. The smartwatch brand is hosting a giveaway as well, in which participants in the US can win a $20 gift card for Mobvoi's online store, a pair of TicPods ANC, or the new TicWatch Pro 3 Ultra GPS.
🎉TICWATCH PRO 3 ULTRA GPS, 6-day countdown to release! 🎉

From Oct. 8th to 13th, join our #giveaways by completing daily tasks on Twitter to win 20 FREE #TicWatchPro3Ultra GPS and unlimited single 20 USD Mobvoi Gift Cards! 🎁

Learn more details: https://t.co/w9h5NGvodl pic.twitter.com/pNiy043g0v

— Mobvoi_Official (@Mobvoi_Official) October 7, 2021
The TicWatch Pro 3 Ultra GPS first appeared in an unboxing video and is speculated to be a refresh model of the TicWatch Pro 3 GPS. Earlier this year, Mobvoi released two watches that supported advanced heart rate monitoring, including the Arterial Age, Exercise Capacity, and another feature called TruHR that's reportedly as accurate as ECG methods. It's believed that the Ultra model may feature some of these more advanced monitoring features.
All we know about the new smartwatch is that it bears strong resemblance to the TicWatch Pro 3 GPS and it also has a slightly tweaked exterior design. It also will be powered by the Snapdragon Wear 4100+.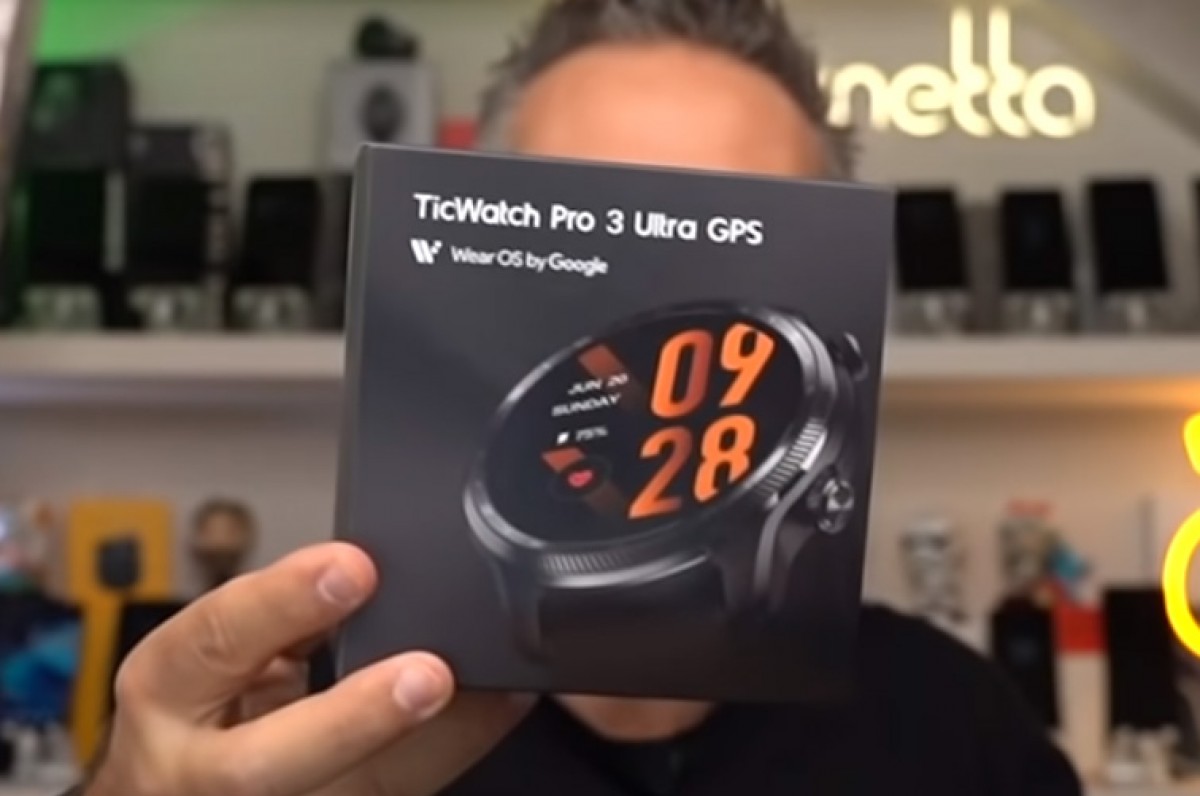 Source: Andrea Galeazzi via YouTube
Mobvoi recently launched the TicWatch Pro X in China, but we're not sure if the two models are related somehow. Although the Pro X has built-in LTE, the Ultra GPS clearly won't be eSIM enabled.
?
After the experience I had with TicWatch Pro, I decided not to recommend it to anybody. The HR sensor was between bad and mediocre. The performance was just awful. Even some faces didn't load. Even the battery duration was never near as advertis...
?
My new Samsung Watch 4 gets about 30hrs, so I'd love 3 days.
S
I dont think garmin and mobvoi are in the same category...
ADVERTISEMENTS