Mophie has new battery cases for the Galaxy S7 and S7 edge, now with wireless charging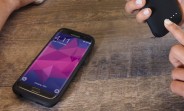 Mophie, the leading seller of battery cases in North America has shown some love to the Samsung Galaxy S7 and S7 edge. The new juice packs actually offer quite a bit of improvement over the old models, like the ones meant for the Galaxy S6.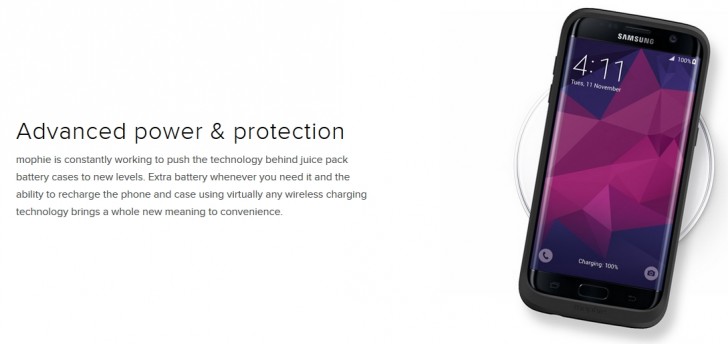 The cases still offer edge protection all around, but are now a lot more convenient thanks to wireless charging technology. The company has added support for Qi, as well as other popular technologies and promises maximum versatility. Placing the phone on a charger can top off both batteries.
Of course, there is still a pass-through micro USB port so you can charge via cable and also sync with a PC. The latter is actually quite cleverly designed with a priority mode that charges your phone first and then moves on to the battery inside the case.
The Galaxy S7 Mophie case with a 2,950mAh battery is available for purchase now at $99.95 (€109.95 in the EU) and can be bundled with an additional memory-flex microUSB cable and a fast wall charger for a few bucks extra. The same goes for the Galaxy S7 edge model with its larger 3,300mAh pack, but it is currently in pre-order state with shipments delayed from five to seven days.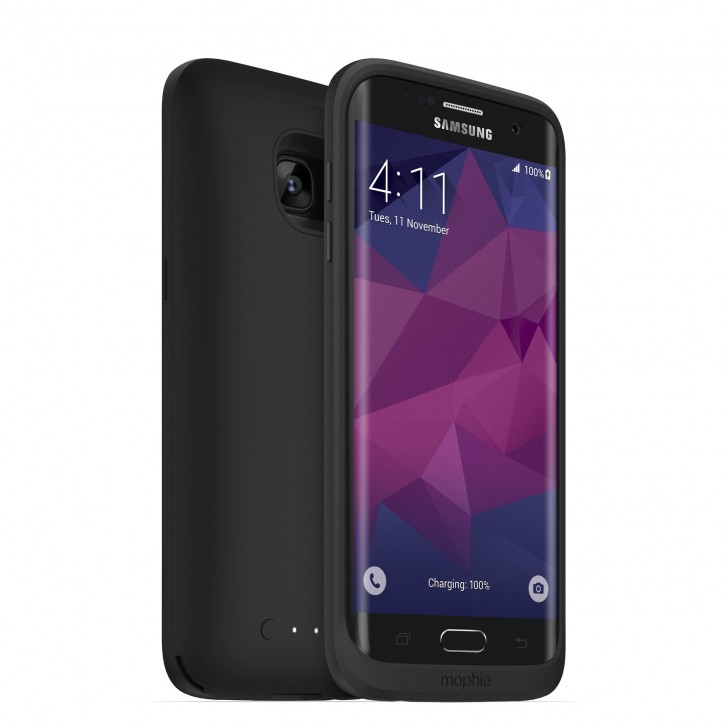 On a side note, examining the case closely, reveals that it is now lacking the tiny on/off switch next to the power meter on the back, which raises the question as to how charging is enabled and disabled. Hopefully, the function has been somehow reassigned to the only remaining button, as having the charge flow constantly is impractical on some occassions.
Still Complaining about Removable and Non-Removable Batery the battler never ends... why not just purchase the phone that you prefer so that there will be no complains... Anyway, Lets wait for the Samsung Galaxy J7 Metal Frame with Metal Back; Re...
that wallpaper tho... anyone has that wallpaper
Modular detachable battery system is not new. 15+ years ago, I had the Sonyericsson T39 with regular and extended battery. I'd be happy if they can apply that to the Note 6.