Always dreamt of wireless charging your iPhone even though Apple hasn't built in the necessary tech yet? Well then, this is for you. Battery case experts Mophie have now launched a new range of such accessories for Apple's smartphones - and they have wireless charging support.
They're anything but cheap though. If you get both the battery case and the wireless charging base for the iPhone 6 or 6s, for example, you need to pay $99.95, while the amount goes up to $129.95 if you have the iPhone 6 Plus or 6s Plus. You can also purchase a vent-mounted wireless charging plate for your car, or a desk stand with built-in wireless charging - either of these will cost you $59.95.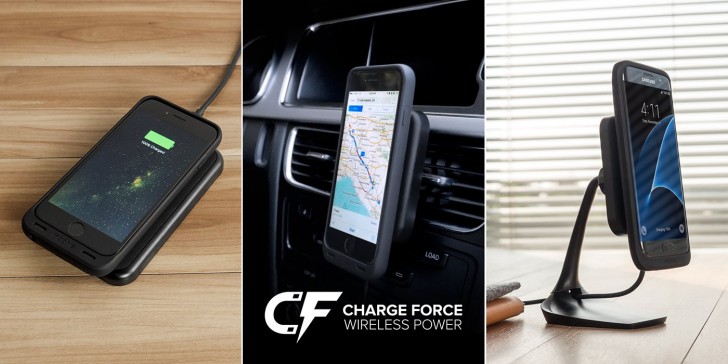 Whichever charging base or stand you use, internal magnets will make sure your phone is aligned with the charging plate in just the right manner.
The iPhone 6/6s case sports a 1,560 mAh battery of its own, while the one for the iPhone 6 Plus or 6s Plus has a 2,420 mAh cell.
S
How about this: i dream that every company will make bigger batteries (double and tripke up to 10000mAmps) that I can buy from them if I give S... about thinnes! I need options from OEMs that I can trust! Then all this problem will End!
L
Dream of wireless charging? No I do not.. have Samsung Galaxy s6 edge for 1,5 year and it does't even need this ugly case... Not to mention wireless charging was not a new technology even 4-5 years ago...
?
Apple should have included a wireless fast charger nowadays.