Gaming performance
So how good is gaming on the MOQI i7s? The short answer - pretty awesome. The longer answer definitely has us mentioning the sheer complexity of certain software goodies, like the extremely in-depth touch emulation overlay system. But that is both a blessing and a curse and some setup effort is expected with most every gaming device nowadays. More on that later.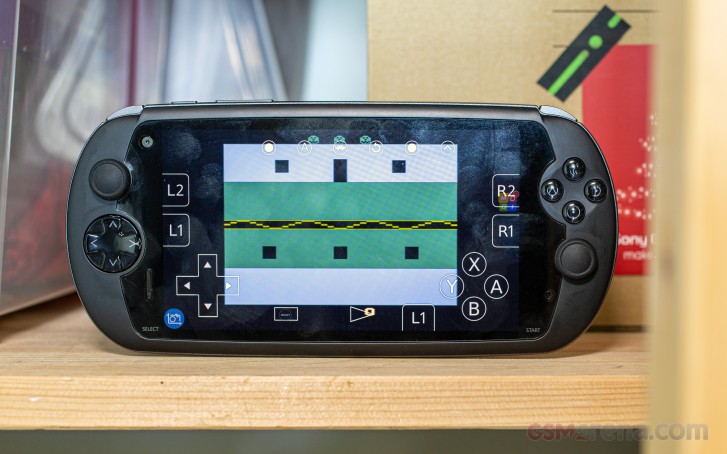 To see just how well the i7s handles gaming loads we threw a nice mix at it. What we mean by that is a selection including some native Android games of varying complexity, like battle royals, console-grade platformers, going all the way down to some casual experiences. Then we moved on to emulators, just to see how far we could push the device.
Getting actual performance readings off of an Android device is no trivial task. Luckily, GameBench offers everything you need via their root-free FPS counter and in-depth performance monitor. It is what we used for the bulk of our tests and there is now a free community version, which you can check out.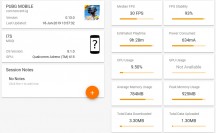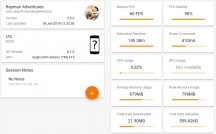 FPS and stability tests: PUBG • Rayman Adventures
Anyway, like you can see on the previous set of screenshots we ran PUBG at the maximum HD setting available for the MOQI i7s and made sure to disable the variable details and resolution option, so we can really see if the game becomes too much for the SD710 to handle. We had zero issues whatsoever practically sticking to PUBG's internal 30fps cap all the time.
On to a demanding console-quality platformer like Rayman Adventures - flawless experience once again. This game doesn't offer graphics options to tweak, but left to its own devices it maintained a solid 60fps. No slowdowns and no overheating. We observed the same great levels of performance in Grand Theft Auto San Andreas - an actual AAA game, now ported and available on Android.
This leads us to a pretty important point, which we keep bringing up - modern mobile game engines are extremely well optimized and scale masterfully from flagship to budget hardware. That being said, emulation is a whole other bucket of worms.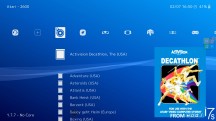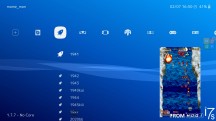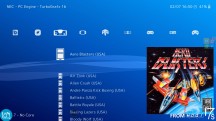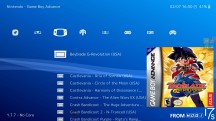 RetroArch running its beautiful XMB with game thumbnails
RetroArch is pretty much a de facto standard for emulation, or at least one of the most versatile options out there with an active community ready to help out. And mind you, you are likely to need help at some point, since the setup can get pretty convoluted, especially if you want goodies like thumbnails for all your games. There are simpler options in the Play Store, as well if you don't feel like wasting too much time for just a few quick ROMs you like. The downside being that you will have to deal with at least a few apps and their individual setups and control schemes
Once you go through all this, however, you can expect nothing short of a great experience emulating any older console. When we say older here, we mean basically anything up to the Nintendo 64 and the original PlayStation. Even the more demanding arcade titles we tried ran with no issues on the MOQI i7s. As a nice little bonus RetroArch plays really nice with the hardware controls on the device simply mapping them internally by default. And not having to manually map controls on an emulator is nothing short of a godsend.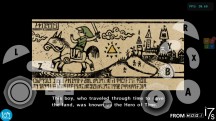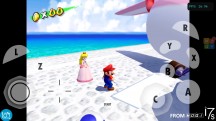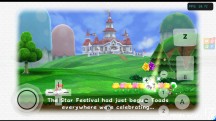 Dolphin emulator: Super Mario Sunshine • The Legend of Zelda Wind Waker • Super Mario Galaxy 2
What about emulating some more recent consoles then? Well, that's a mixed bag. We tried a few GameCube and Wii games, since the Dolphin emulator is now pretty well optimised. This is where the Snapdragon 710 started to hit its limits. Still, it all depends on the particular title and the amount of time you and the internet are willing to spend on little setting tweaks. The Legend of Zelda Wind Waker, for instance, runs beautifully on the i7s. Super Mario Sunshine is playable, but only after quite a bit of tweaking. Super Mario Galaxy, as well as most major Nintendo Wii releases are mostly out of the capabilities of the i7s. PS2 emulation is a no-go as well, despite our best efforts. To be fair, PS2 emulators are still not very mature on Android, plus the most popular one we could find has a minimum requirement of a Snapdragon 835.
On a more positive note, most every PSP game we tried ran wonderfully on the MOQI. The same goes for Nintendo handhelds form the DS family. Obviously not the Switch, though. The PS VITA might sound like a reasonable system to try, but emulating it on a x86 PC is still pretty early along, let alone ARM. That's just the fickle nature of emulation. Even so, the MOQI i7s does surprisingly well with this daunting task. Plus all the extra control mapping and macro options available in the OS really enhance the experience, but more on that in the software section.
Battery life
The MOQI i7s has a huge 6000 mAh battery pack at its disposal and pretty much manages to make the most of it. On the one hand, there is plenty of juice to go around. Then there is also the surprisingly lean and clear Android install, which is specifically set-up to limit background activity of any kind. When you install an app, regardless of whether it is via the Play Store or other means, the i7s restricts it from running in the background, automatically starting up and firing notifications. This makes for a great non-intrusive experience perfect for what is meant to be a gaming console and not just another bloated busy smartphone. Also, it practically limits the ability of typically batter-hogging apps to drain your battery.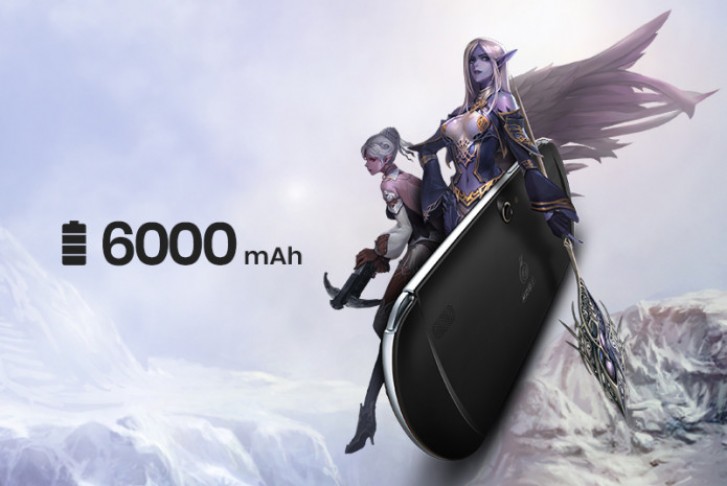 All of this adds up to stellar battery life. We did put the MOQI i7s through its paces in out traditional battery test and it performed great across the board. That being said, the standby and talk times seem quite irrelevant since nobody is realistically going to be using the handheld in this way. The most logical thing to do in our opinion is simply have airplane mode on unless you specifically need network data. If you really insist on leaving the cell connection on all the time you are looking at about 400 hours of stand-by. A lot longer otherwise.
For web browsing on Wi-Fi you are looking at around 24 hours on a single charge and right about 20 hours of offline video playback. Not too shabby. Charging is nice and quick thanks to Quick Charge 4+ support at 18W. The MOQI i7s can replenish about 23% of its battery in half an hour. Or you can opt for an instant top-up thanks to the convenience of a user-replaceable battery pack. We did manage to find one over at JD.com.