More alleged photos of the unannounced Oppo R7 made the rounds on Twitter. The ultra-thin successor of Oppo R5 is expected to launch at some point in the near future.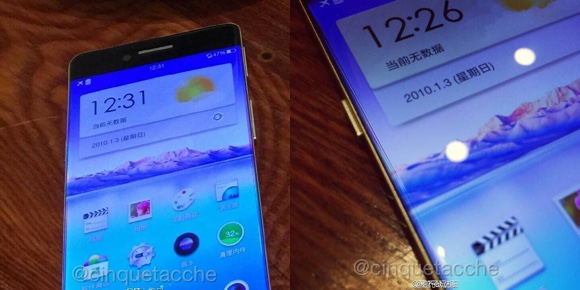 Once again, the purported images reveal that the upcoming handset will feature a screen with no bezels. Thatís right in line with a leaked video of the smartphone from last month.
Rumored specs of Oppo R7 include MediaTek MT6795 chipset and 20.7MP main camera. The deviceís bezelless screen utilizes patented technology from Oppo.
C
Soon someone, maybe Apple, will make a phone, which have screen all around.
B
That can easily be handled through software .... OPPO can customize UI and introduce new features like disable touch senstivity at sides
a
Is this going to be a 4" screen or 4.3".