The Apple iPhone 6 mockups and dummies are coming by the dozens these days. Today, yet another maker has published pictured of its upcoming cases, hugging the next Apple flagship.
While we can't completely rely on the images to confirm the actual design, they are usually based on the real dimensions of the next iPhone, which Apple has to provide for its partners in advance. The button and camera cutouts should be accurate too, and judging by those photos they won't be any different they those of the iPhone 5s.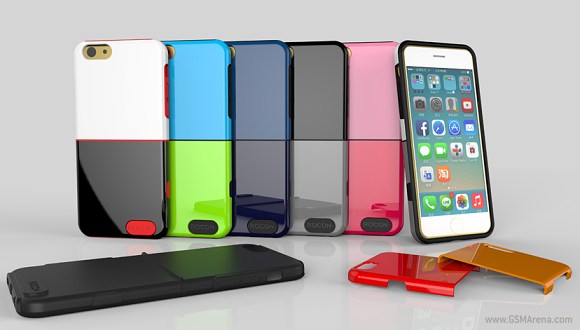 The audio jack will remain at the bottom, alongside the lightning port and the loudspeaker grille. The volume and mute/rotation lock key remain in their usual places, too. We don't get a side view this time, so we are no closer to solving the straight or sloping edges mystery.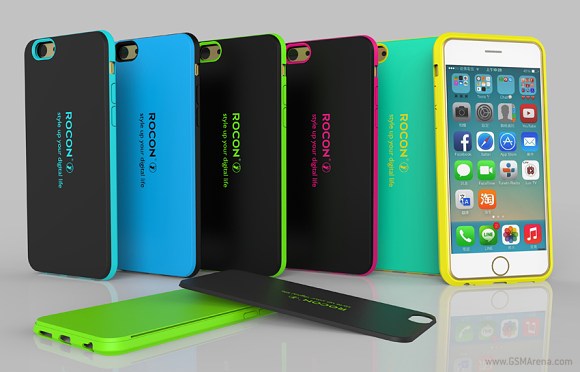 We are still at least three (and likely four) months away from seeing the Apple iPhone 6 officially, and we doubt those leaks will be slowing down until then. However, for all the renders and dummies we have seen the specs picture is pretty blurry - a larger 4.7" is probably the most certain bit, although we wouldn't bet the house on that one either.
We are also hearing a slimmer body and thinner bezels and we'll be rather surprised if those don't turn out true. The screen resolution rumors are all over the place, though, and camera info is pretty contradictory, too. Then again, we can't hope for much more so far away from the announcements - perhaps even Apple hasn't fully finalized the specs sheet at this point.
?
You provide yet another inane comment. Why am I not surprised.
?
Oh, OK, so I guess in your reality, if you haven't personally experienced the bug then it doesn't exist. Did you hear about the fingerprint reader/lock screen bug? It was all over the tech news when it was first discovered. Maybe you hear...
?
Apple era already finished , ,samsung stays just few years on the top and emerging Chinese phones will come to the top position soon. Apple is loosing market every year .It has no wow features and price is very expensive. Chinese phones are competing...
ADVERTISEMENTS