Huawei is one of the big smartphone players that skipped on the MWC 2018 announcement game. The Chinese manufacturer decided to push the launch of its new flagship the P20 for March 27, giving more time for leaks and rumors to power the rumor mill.
Latest photos from Chinese sources suggest a horizontal dual cam setup next to an LED light next to what appears to be a third camera, all of them branded by Leica.
The phone is not powered (most likely a dummy) and we can't see the screen, but it will most likely be FullView with 18:9 ratio like the one in the Mate 10 Pro. A surprising feature of this device is the apparent lack of notch, contradicting previous rumors.
There is a selfie camera or some other sensor on the left side of the top bezel, making us wonder what we are looking at.
The phone pictured (again, if real at all) is seen to have a USB port at the bottom, surrounded from both sides by a grill speaker. There is also a 3.5 mm jack on the bottom, but ditching it would not be a surprise, after all, Huawei already did it with the Mate 10 Pro.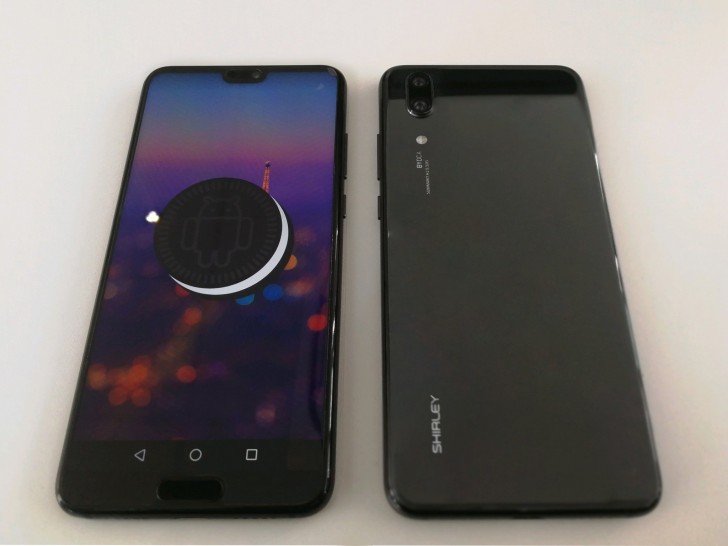 While Chinese sources keep surprising us, Evan Blass on Twitter posted an image that resembles the already listed images of the Huawei P20 on TENAA with a slight difference in the actual words, expected to occupy the back panel - Shirley instead of Huawei and Byoca instead of Leica.
What's your take on the matter? Are we looking at two different versions of the phone, are they both fake or the truth is out somewhere out there?
S
exactly - you are my man check this : https://www.youtube.com/watch?v=ist9crxlzhy
?
I rather have more bezel on top than that ugly notch.
ADVERTISEMENTS