The Sony Xperia Z4 can't come fast enough for fans of the brand and undecided smartphone aficionados alike. Judging by the smartphone's recent visits to the rumor mill, the flagship is drawing near.
After the set of live images we showed you a few days ago, we're now being treated to another batch, this time confirming the arrangement on the front of the device.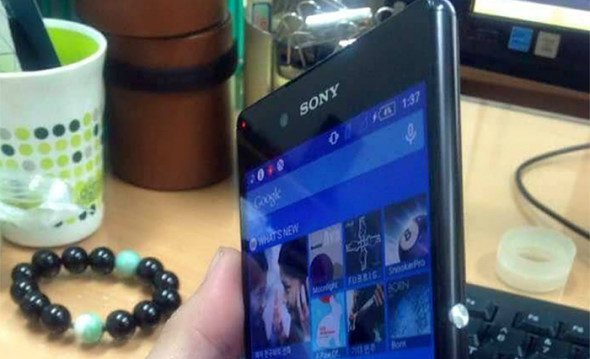 The press renders that made the rounds before, have taken up live form. The speakers are housed behind thin slits at the edges of the devices, and the front camera and notification LED are where expected.
The glass back also sports your typical Xperia design language with a modest Sony logo positioned in the center and the 20.7MP camera atop an LED flash. What will please the general public is the omission of the flap, which covered the USB port in previous Xperias. The IP68 certification for dust and water protection is retained, though.
This batch of images is accompanied by alleged specs, which claim that, indeed, the Xperia Z4 will come with two resolutions on its 5.2-inch screen - either FullHD or QHD. The Snapdragon 810 will power the smartphone, joined by 4GB of RAM, when the previous consesus was on 3GB. The front camera will be a 5MP unit.
The Xperia Z4 will boot Android Lollipop out of the box, as if you could have expected anything else from a major launch in 2015. When that launch will take place however, remains a mystery for now.
S
Sony is reverting to one top end phone a year and as far as that goes, both the Z2 & Z3 are 2014 phones! The main release this year will be the Z4 so not sure there is cause to gripe. If they do not release the Z4, it will mean no release for Son...
S
Wow dude, that is a lot of speculation given no one even knows the detailed specification of the phone...! Until the detailed specifications become public, not sure I see the point of an essay full of conjecture....! Patience dear boy!
S
The Z1,2 & 3 have a metal chassis with glass to the front and back as does the new Samsung Galaxy S6.....