Just a few hours ago we showed you a couple of live images portraying the Samsung Galaxy Note 5. These were then followed by a few details about the handset's specs, and now we're back with some more pictures.
Again, they're of the live, hands-on variety, clearly being provided by someone with access to a Note 5 prototype. Since we're quite late in its development, the final version of the phone will probably look exactly like this.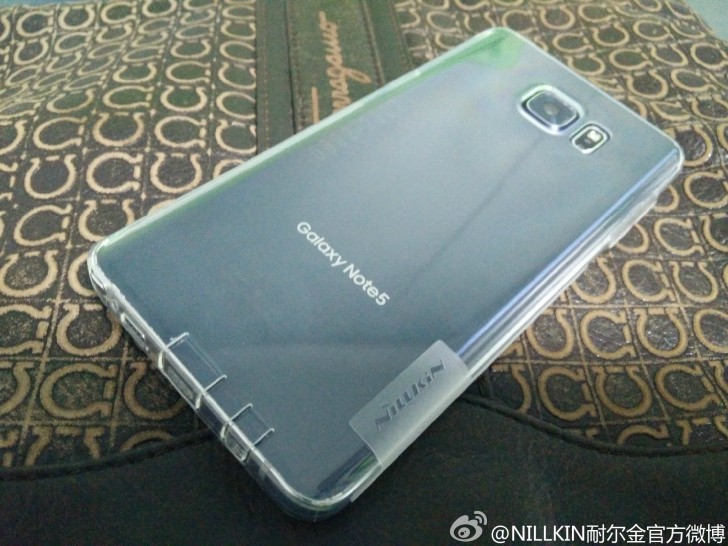 Just take into account that the Note 5 is inside a transparent case, because these images are from Chinese case maker Nillkin. Even so, it's pretty obvious that Samsung is going with the glass-metal design that it made famous with the S6 and S6 edge earlier this year.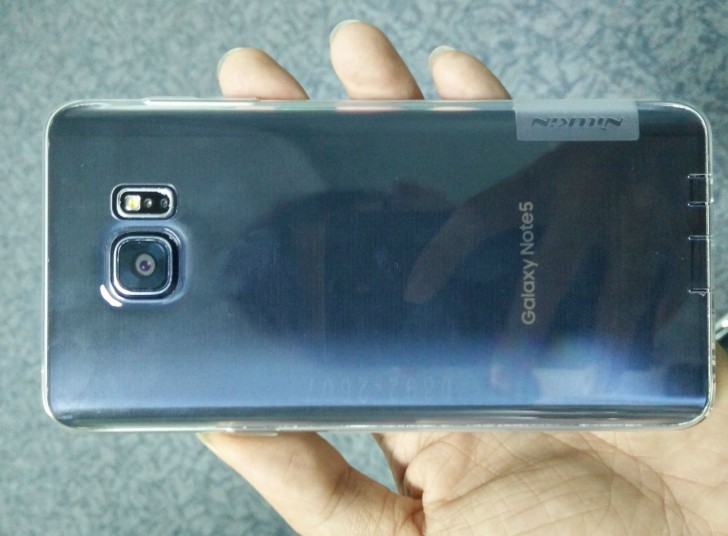 Both the front and the back of the Galaxy Note 5 are made out of glass, whereas the frame is all metal. Once again we see the S Pen stylus locked into its special slot.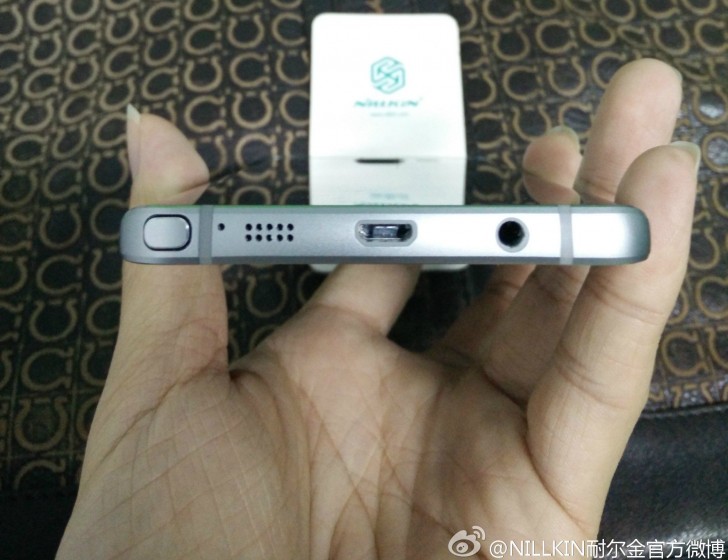 The camera and the LED flash are arranged in a similar fashion to what we've seen in the S6 siblings too. So it looks like the Note 5 will basically just be a bigger Galaxy S6 (though with an S Pen and all the added functionality and software for that), while the much-rumored and leaked Galaxy S6 edge+ will be a blown up version of the S6 edge (sans S Pen, which is probably why it lacks Note branding).
Both the Note 5 and the S6 edge+ should become official on August 12 or August 13. They might even share most, if not all of their hardware specs, according to the latest rumors on the matter.
D
The problem with the battery is not that u can't swap it with a fully charged one.A power bank is a good solution for that.Also you usually have 2y warranty,in case there's something wrong with the phone(or battery).The problem is if you drop it and ...
e
What are the differeces? Note5 Looks almost like note4, Note3. You people should realize that Samsung is starting to be more greedy just like Apple is, they slowly release the old technology phones to squeeze every penny out out your pocket!, while t...
s
People bitching all the time, don't like this , don't like that. STFU