Apparently, the recently announced Motorola MILESTONE 2 and the rugged Motorola DEFY are both coming to Vodafone Germany at some point. They have been spotted over at the Vodafone stand at this year's IFA fair which takes place in Berlin.
The two devices made their first public appearance a week ago and now, during the IFA in Berlin, they are paying Vodafone a short visit. This undoubtedly means that soon both of them will show up in the Vodafone stores across Germany (and maybe elsewhere).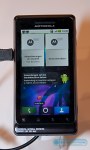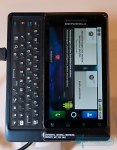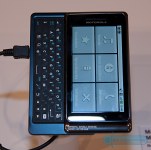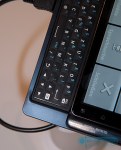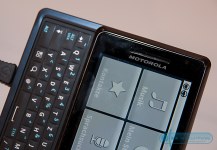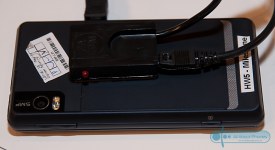 Motorola MILESTONE 2 live shots
To refresh your memory, the MILESTONE 2 comes less than an year after the original MILESTONE. It has Android 2.2 a.k.a. Froyo on board, as well as a better keyboard, a faster CPU, more RAM and larger built-in storage than its predecessor. Plus the second MILESTONE is capable of recording 720p videos (strangely enough the CDMA-loving DROID 2 lacks this feat).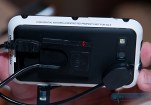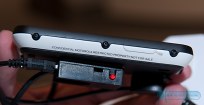 Motorola DEFY caught in the wild
As for the rugged DEFY, it is dust-, scratch- and waterproof, weighs only 118 grams and, sadly, doesn't speak Froyo means (it only runs Android 2.1 a.k.a. Eclair, sigh!). It features an 800MHz processor, 512MB of RAM and 2GB of internal storage. And on its back there is a 5 megapixel autofocus snapper.
Unfortunately, there is no word on the launch dates or the price tags of either of the two new Motorola smartphones.
D
Defy is surprisingly sleek looking, light weight and not a tank looking phone. Compare its size to the iphone 3gs or any iphone and it is smaller to hold in your hand and lighter. I am a phone junkie I know. Defy size is 107x59x13.4 and weighs 1...
t
For the amount of money spent we need more of these badass ruggedized DEFY-like smartphones.Other smartphone producers should take this trend seriously. ESPECIALLY those positioned in the "high end" and move on from that to the lower range....
j
please moto i want these phones hope to see both model in shop next month
ADVERTISEMENTS