Official photos of the HTC Deluxe DLX surface, confirm color options

The recently leaked press image of the HTC Deluxe left us wanting for more and now we're getting treated to three new official photos of the monstrous smartphone.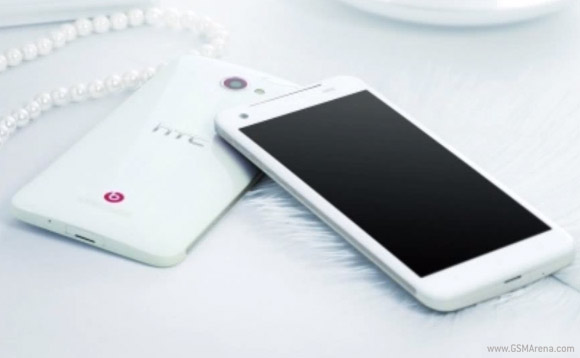 The photos doesn't say too much about the smartphone, but confirm that it will be availble in black, brown and white. The source also claims that the smartphone will go by as HTC Deluxe DLX.
The HTC Deluxe DLX is the international version of the US-bound HTC DROID DNA and Japan-only J Butterfly and just like its brethren sports a 5-inch Super LCD3 full HD display. It's powered by 1.5GHz quad-core Snapdragon Krait processor and 2GB of RAM.
It's still unknown when the HTC Deluxe will debut, but events such as CES and MWC 2013 make for an educated guess. At this point, pricing is still a mystery, but the source of the images says that we should expect more information on the HTC Deluxe on December 6.
While waiting, make sure to check out our extensive review of its US twin - the HTC DROID DNA.
A hat tip to Dirk Kramer for the tip!
m
WoW you can say that again & again...HTC extremly well done cell phones :)& very unique desings,,,and more...
r
when can we expect htc DLX on roumanian market?
ADVERTISEMENTS