The Motorola event in Chicago is hours away but the Moto G successor is already getting stocked in Indian stores. We received more photos of the new mid-ranger and this time it and two of its covers come out of the box.
The phone adopts the Moto E design with two horizontal bars on the front and the model name will not feature model numbers to distinguish it.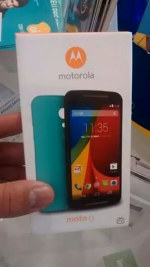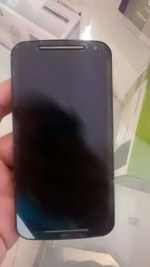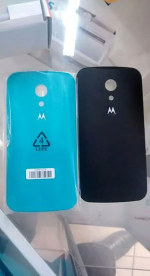 Alleged photos of Motorola Moto G successor
The photos are rather low-res but if we're reading the back of the box correctly, the phone features a 5" 720p screen with Gorilla Glass protection, Snapdragon 400 chipset (quad-core CPU) and an 8MP camera. This particular model features Digital TV, a common addition in Brazil that will not be on the international version.
The two back covers that were photographed were Black and Cyan, but it's not entirely clear if both came from the box. The box calls the phone "Motorola Moto G Colors" so the extra color back may be a perk for this SKU.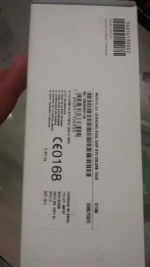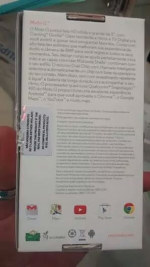 The retail box of the new Moto G
By the way, these photos come from the same tipster that sent us the new Moto G box yesterday, however, the box design is different.
Thanks again to our tipster!
v
at what time will the new moto begin to sale on flipkart?
D
I'm brazilian and just can't understand why they put that useless TV feature in the smartphone! If I want to watch TV, just get in my house, no problem with that!
M
I think Bing should buy motorola. I mean Chandler Bing.
ADVERTISEMENTS