By mistake, someone put photos of the yet unannounced LG Fantasy E740 on a Romanian online trading site. The photos were quickly taken down, but one of our tipsters managed to save them.
The device is clearly a prototype (there's a big "Not for sale" label on it) but it is a working unit. The device has the ScanSearch and SmartShare (formerly PlayTo) apps that were exclusive to the Optimus 7 back when it launched so it seems legit.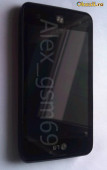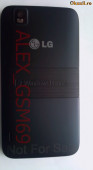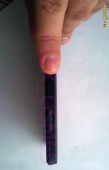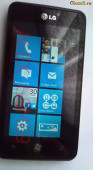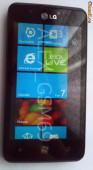 Leaked photos of LG Fantasy E740
Upon closer inspection, it becomes pretty clear that this is in fact the LG Miracle we saw a few days ago. Fantasy E740 sounds more like a retail name but we first heard of the LG Fantasy back in December last year, so it's still anyone's guess what the final name of the device will be.
Here's what we know of the specs so far - 4" WVGA NOVA display, 1GHz Scorpion CPU, 5MP main camera and VGA front camera. Curiously, it will sport NFC connectivity, which is confirmed by the specs posted on the trading site (though they might have been specs for a different device).
Anyway, the LG Fantasy E740 is expected to be announced in Q1, so pay attention to LG's announcements at the MWC.
Thanks to Marius Scarlat for the tip!
l
more photos.....oh really ? did something change ? NO. same borring tiles, same color scheme,, and nothing else. wow.
S
No LED flash light! Is this the way to go? Are these LEDs that costly? Even very cheap phones have one of them these days.
?
Im expecting that the price of this phone is cheap. that fact that it has an average specs its design is too lame..soo ugly..
ADVERTISEMENTS