One of the most notable Apple analysts, Ming-Chi Kuo, had predicted that about 30% to 40% of pre-orders of the new Apple Watch Series 3 would be for the new cellular enabled version of the new Apple Watch.
Well, on Monday, the KGI Securities analyst estimated that the LTE-enabled version of the Apple Watch Series 3 accounts for between 80% and 90% of all Apple Watch Series 3 pre-orders. Pre-orders for the new Apple Watch, Apple TV 4K, and the iPhone 8 and 8 Plus all opened this past Friday, September 15.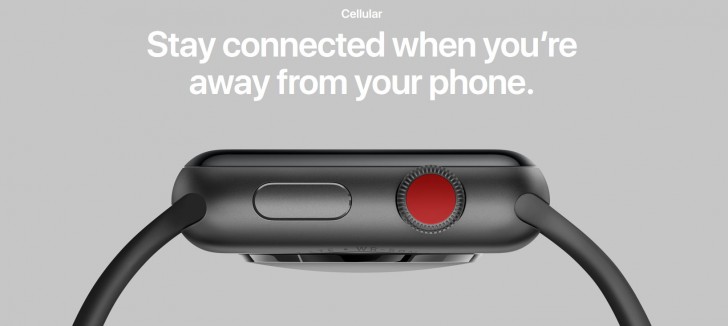 While iPhone 8 and 8 Plus supply isn't scarce this year as folks are likely waiting for the iPhone X to drop, but Apple's new always-connected smartwatch is flying off the virtual pre-order shelves. In fact, most Series 3 + Cellular models are backordered 3-4 weeks as of Monday with initial batches shipping on September 22.
The Apple Watch Series 3 is going to spike growth for the smartwatch industry. We've already seen Samsung do well with its smartwatch platform and improvements are noticed, but Google really needs to step it up if it wants a future with Android Wear 3.0.
D
Once you go cellular on the smart watch, you never want to go back to normal. This should have been the case right from the beginning.
?
Exactly. That's how evry1 is made 2 believe that apple innovates When they are actually backward
D
Cellular on a watch is yet another example of Apple fans calling functionality not on Apple products a gimmick, yet when Apple copies it is the best thing since sliced bread. It's Pathetic.