With both major events on the calendar falling in the first quarter, the April to June period was a quieter time. The most read story was the announcement of the Lenovo K80 – an Intel Atom-powered 5.5-inch phablet with 4GB of RAM and a 4,000mAh battery. Oddly enough, it was also the last time we heard of the K80.
Nokia made the news despite not being an actual player in the smartphone world. Or thanks to that, as every time word got out on its return, you flocked to read the details.
Yu only made it to the third spot this quarter with the launch of its second smartphone, the Yuphoria. The announcement of the Xiaomi's Mi 4i was another top read, in the absence of a Mi 5.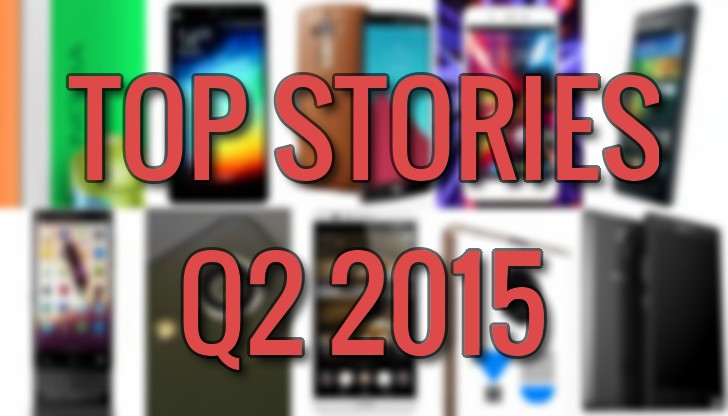 An alleged Sony Xperia P2 leak caused the Internet to explode, but the device never really materialized, and in hindsight it was likely just someone's vision of the perfect Sony smartphone. Instead, Sony's interim flagship Xperia Z3+ launched in Japan, carrying a Z4 badge.
A couple of weeks before its announcement, the LG G4 was leaked in full glory making for one of our top Q2 stories. Perhaps that's why you don't see the actual unveiling in the list below.
It was around this time that we first heard of the BlackBerry Priv. BlackBerry's first Android device first showed up on April 27, but no one was talking about Android just yet, and neither did the screenshots suggest such a development.
There was the obligatory Lollipop update buzz too, with the Samsung Galaxy A7 leading the way. The Xperia Z-series started getting Android 5.0 during this period too. You were also queuing up to read what Google had in store for you with Marshmallow, at the time only known as Android M.
s
i like android m but little bit missing in design
S
No mention of HTC One M9 and A-9??
ADVERTISEMENTS