Continuing our walk down memory lane, we inevitably get to the unveiling of Moto G4 and G4 Plus. A few generations on, the Moto G lives on, even if the initial exceptional value for money seemed to drop with every consecutive release. We did happen to have a quick hands-on with the G4 Plus too, and that was also a hugely popular article back in May.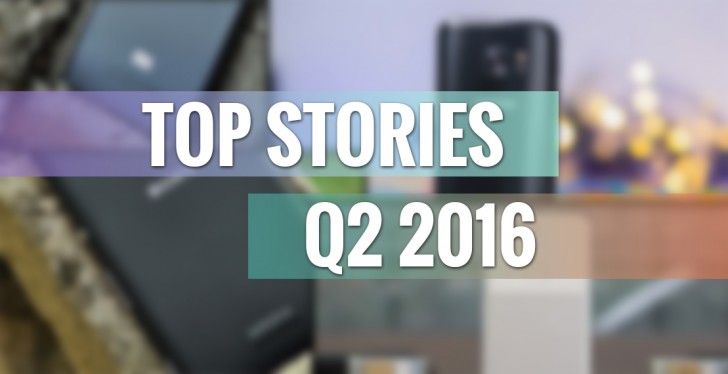 There were also the Moto Z and Moto Z Force in this quarter - a couple of flagships, one - extra thin, the other - shatterproof. But that doesn't even begin to describe the most interesting bit about them - via snap-on MotoMods the Moto Zs could become a boombox, a portable projector or a 10x zoom point-and-shoot. Or you could just add a battery back.
A few days later, the OnePlus 3 went official - the original one, and not the 3T of late. OnePlus releases are always a big deal, and this one was no different, easily making it to the top stories of Q2 list.
It was a time of Marshmallow updates for some important phones too - the news about Android 6.0 on the Zenfone 2 and Galaxy Note 4 had people flocking to read the details.
We also got our hands on a few exclusive iPhone 7 renders - yes, in May! - and they were very much right on the money.
?
What about nokia-hmd-fih strategic alliances?
T
Samsung Galaxy Boom 7 :v