You won't be surprised to learn that a couple of the most read news stories of Q3 were the iPhone 7 and iPhone 7 Plus announcements. Sure, there had been leaks aplenty in the weeks leading up to the event, but official is official.
Then again, there was nothing official about the Sony Xperia F8331, when we got a few live photos sent in the mail. That phone would later become the Xperia XZ flagship, but at the time no one knew anything about it.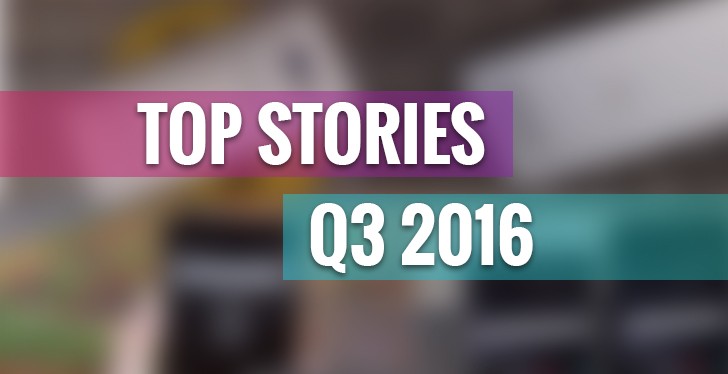 The launch of the Galaxy On8 made quite the headlines too - no wonder, given that it's basically a J7 (2016) with a FullHD screen, and we all know just how popular that one is. In these months Xiaomi announced the affordable Redmi Note 4 and the Mi 5s and Mi 5s Plus higher up the food chain.
There was an unhealthy amount of Google Pixel and Galaxy Note7 rumors (we all know how the latter of those ended), and a promise for a few Nokia devices to be unveiled by the end of the year. Well, that didn't happen, but we know Nokia is gearing up for a return in 2017.
?
ha ha haa good joke bro
D
Sony XZ is proudly the best android phone till now.