It was an eventful last 3 months, there's no denying that. What some people called the 'best phone, period' went up in flames - in an unprecedented turn of events Samsung recalled all Galaxy Note7 units it had sold and ceased production altogether.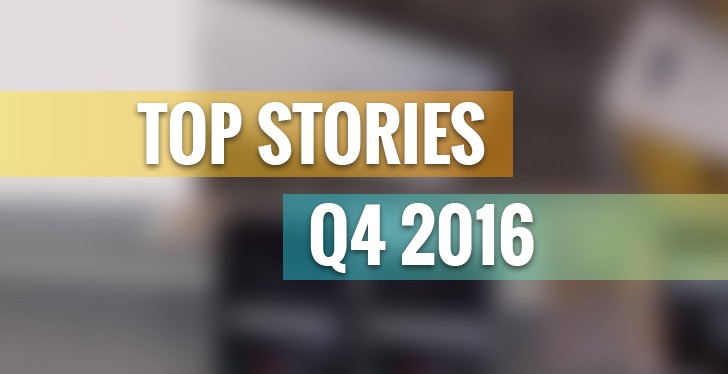 It wasn't all bad, obviously. Google released the Pixel and Pixel XL smartphones, the first Phones by Google, aimed squarely at the iPhone. Watch out, Samsung!
Speaking of iPhones, we discovered that the base 32GB versions are fitted with slower storage chips. What's that about, Apple?
Xiaomi had scheduled a press event to announce the Mi Note 2, and who would have thought that the flagship wouldn't be the star of the show? Well, if was the Mi Mix that showed up on stage and everyone forgot about the Note. Concept-phone-turned-reality, the 6.4-inch borderless dream of a smartphone turned out not to be just as borderless as initially advertised, but oh my, is it stunning!