Motorola's Moto 360 smartwatch was unveiled back in March on the very same day that Google's Android Wear OS debuted. It's the only smartwatch from a big phone manufacturer to come with a circular screen and it's certainly the prettiest one yet.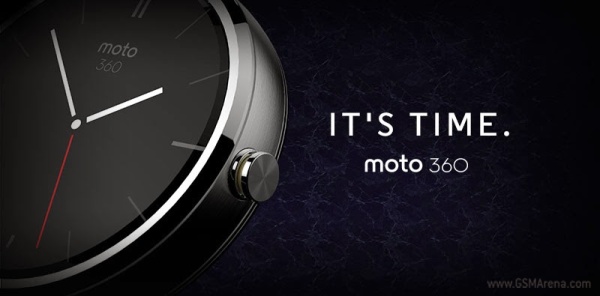 There is no more information on the specs besides the showcased design with a single button. Google's I/O is coming on June 25 and that's when Motorola is expected to detail the Moto 360.
The latest report on the Moto 360 suggests its retail price will be €249 and it will launch in early July. This is close to Samsung's Tizen-based Gear 2 though the Moto 360 isn't able to take pictures or make calls. But the smartwatch should be more capable as it will interact with the entire Android OS and its Google Now services. Also, the design is way sexier than the Gear lineup plus you'll be able to customize your bands.
LG has also announced an Android Wear-based smartwatch - the LG G Watch. It will launch in June for €199. You can see its design, specs and introductory video on our blog.
k
Obviously, it being Android Wear, will require to be paired with a phone for any functionality more than just being a timepiece.
?
Structure of this Moto 360 is very nice but tooo expensive... so Plz Decrees the Price...
?
3 major factors that will decide it's fate: 1. Is it a stand alone or another accessory to the phone? 2. Battery life 3. Price
ADVERTISEMENTS