Moto E3 unveiled: 5" upgrade indistinguishable from the Moto G4 Play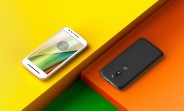 Lenovo's Motorola division just unveiled the 3rd generation Moto E. It's a sort of pre-unveil, the phone is expected in September, that's a month after the Moto G4 Play launches. The two phones are so similar that we're struggling to find out what has changed.
The Moto E3 will have a 5" 720p screen and a body that looks very much like the G4 Play. The inside will have water repellent nano coating and a 2,800mAh battery.
The E3 will be powered by a quad-core processor, perhaps using the same Snapdragon 410 chipset as the G4 Play, though that hasn't been confirmed. It will launch with Android 6.0 Marshmallow and will have a microSD card for extra storage.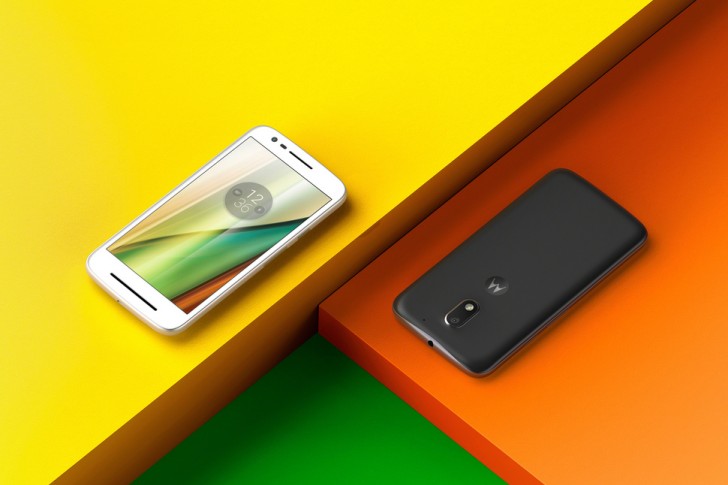 The Moto E3 will have an 8MP camera on the back and a 5MP camera on the front. It's not clear if it will shoot 1080p video or not.
The phone will launch in September at an expected price of £100, down from Moto G4 Play's £130. The Moto E3 will be available in UK stores like Amazon, Tesco, Argos and O2 in early September. The very similar Moto G4 Play is coming to the UK a earlier, in mid-August.
a
I do not share that thought of failure. Coz another version of those phones are on way. Blackberry just needs to come up with a good startegy. It will work. Even today there are BB lovers.
?
Samsung tried to bring back the flip phone with Android, it was an epic fail. Blackberry also changed to touchscreen. The Priv has keyboard, but still is a large phone and has no relation with previous blackberry phones like Bold 9780, 9990 etc. They...
D
Hope so, but I don't think so. I think it will come with a single front firing speaker at bottom front alike motoG3,motoG3 turbo.But not like stereo speakers on Nexus6,Nexus6p and some phone's from HTC.
ADVERTISEMENTS