Moto G7 case spotted for sale on AliExpress confirming previous leaks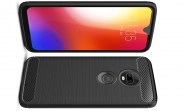 The Moto G-series is a highly popular mid-range phone so the anticipation is really strong for the upcoming Moto G7 smartphone. Today, a listing on AliExpress, first spotted by TheLeaker.com, confirms the design that we've seen from leaked case renders and the leaked renders of all four G7 variants.
The listing shows a generic case with renders of the phone inside of it, branded by a company called HIXANNY as per the listing. Here we see the water drop notch and dual cameras on the back. The materials even confirm that the Moto batwing ring is actually the fingerprint scanner like on the Moto P30.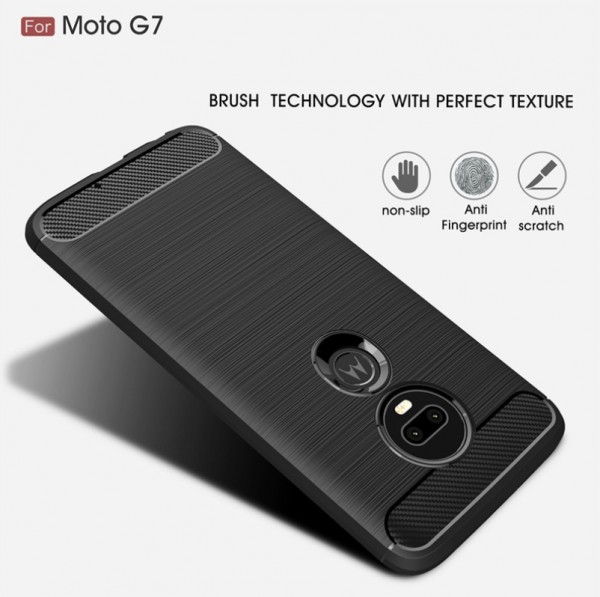 The Moto G7 will have its volume controls and power key on the right side. The bottom will have a USB-C port, a 3.5mm headphone jack, and a speaker grille, which is a new addition. On the G6, the earpiece doubled as a loudspeaker. On the front is a 6-inch display with rounded corners and on the back is a dual-camera with LED flash and a fingerprint scanner.
Motorola is expected to officially announce the Moto G7 and its three other variants sometime in February just before the MWC is set to kick off.
u
Mate that's a Moto G7 not LG G7. But yea this is one hell of an ugly phone, like all Moto phones lately. I mean just kill the Quasimodo camera hump already, it's ugly and useless.
M
That buttom bezel tho, huge as a house. No wonder LG is declining in every aspect on the mobile department. Sincerely, the V30 was a big hit, awesome phone, awesome music capabilities, good camera and a good screen. All in all the V30 was a big it ...
?
Not really in the same category. The Moto G7 is a mid-range phone, and will probably cost around half as much as the LG G7 does.