Moto G7 leaked specs reveal battery and camera improvements, bigger display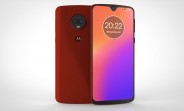 With the Moto G7 design already seen, we can now turn our attention to its internals. A leaked list of the general specs - ones that you'd usually find on a retail box - coming from an unnamed source reveal a lot about the handset.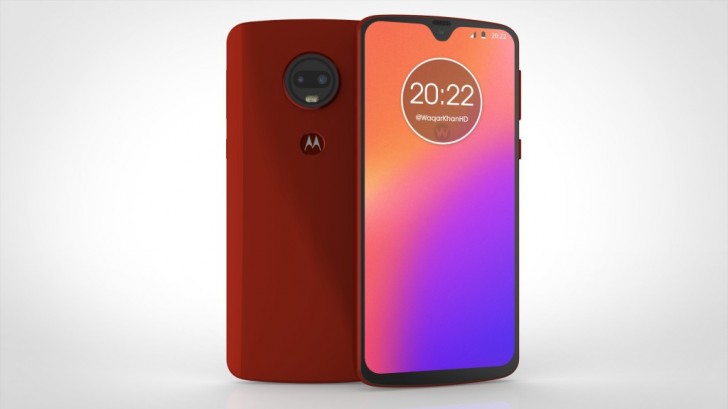 Rumor-based render
According to the screenshot, the Moto G7 will feature a 6.4-inch Full HD+ display and going by the leaked renders and photos so far, the screen will adopt a minimalist notch design. We also see an octa-core processor being marketed on an unconfirmed chipset. RAM will be 4GB, while internal storage is set at 64GB.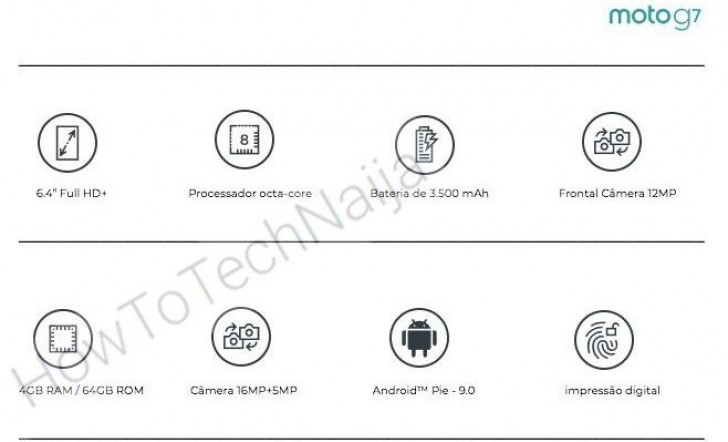 A 12MP camera sits on the notch while the back houses a 16MP sensor aided by a 5MP one. The whole device is powered by a 3,500 mAh battery and will run Android 9.0 Pie out of the box. There's also a mentioning of the fingerprint reader, but that's hardly of anyone's surprise given that every mid-range device has one these days.
Since the current Moto G6 generation was introduced early this year, it's safe to assume the G7 lineup is not coming before 2019. This means that it's too early to tell whether the leak is legit or not so we need more evidence to pile up before drawing any conclusions.
J
Release date in October or November. Cashback campaigns of the past indicate this timeframe.
Yeah it's sad. Hope they can bounce back
B
Agree. Not even an unlocked e5 Plus. As I've posted, pretty sure Moto chooses specs by throwing darts at a wall. Probably also how they choose where to release a given model.