The Motorola Moto G has finally been launched in India. For the first time, the company has collaborated with an online retailer for a launch. Moto G will be available exclusively on Flipkart, India's largest e-commerce website, starting tomorrow, February 6.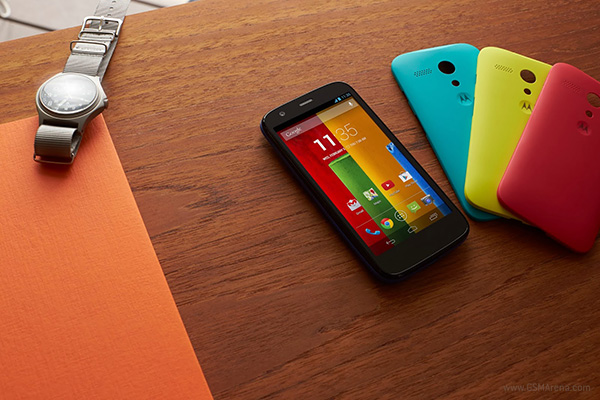 If you're curious about the pricing, you'll be happy to know that Motorola and Flipkart have done a brilliant job with it. The 8GB model is priced at just INR 12,499 ($200) and the 16GB model is priced at INR 13,999 ($225), unlocked without any contract and inclusive of all taxes and shipping charges. Considering the phone lacks expandable memory and there is not much difference between the two prices, it makes sense to go for the 16GB model.
It must be noted that the Moto G being sold in India is a dual-SIM variant, unlike the one sold in the US. The phone comes with Android 4.3 at launch and is said to get the 4.4 KitKat update in the coming weeks. This is a departure from the model sold elsewhere that is already running KitKat. It remains to be seen how quickly this model gets the software updates in future and if Motorola maintains the speed it has shown with the Moto X and Moto G in other markets.
For now, Flipkart has an exclusivity deal with Motorola to sell the Moto G in India but that may change in the near future.
s
how can i get moto g3 as flipkart is not able to ship on my pincode: 244001(moradabad) is it available on stores???
?
I just upgraded my moto g to kitkat 4.4.4 stilling fine
?
Yes, its an awesome buy phone...go for 16GB version