In a rather unexpected fashion, a mysterious Moto G device appeared alongside the Moto X on Motorola's homepage. The link for the device was quickly removed, thus further piquing our interest.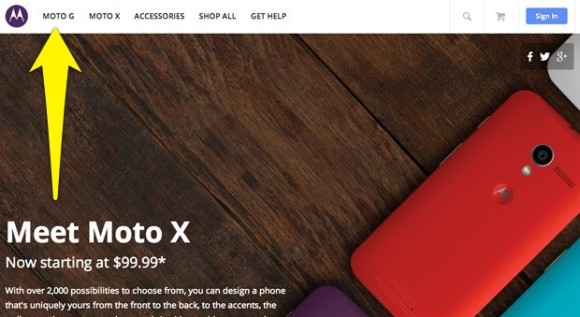 There is no information on what the Moto G might be for the time being. One viable possibility is a more budget-oriented version of the Moto X. We've seen it leak out on a couple of different occasions sporting a Motorola DVX moniker and exchangeable colorful back covers.
b
its moto gear frnds. 2014 we will be using android watches. lol how fool are they
D
Don't say heresy. Ok for a 4 inch display, 800x400 resolution, but at least a dual core processor dude!!! At least the new MediaTek's MT6572, processor low budget for entry level device cloked at 1,3GHz developed at 28 nm... at least!!!!
A
Neither a Google edition, nor a Global one. It's going to b a trademark named G for nothing at all... Why the X was named? It would b a smartphone handset and one more gift to Verizon Wireless. Should be built on some upgraded hardware like a...