Verizon has announced that it will start selling the new Moto X (2014) tomorrow. The smartphone was already available, but only if you wanted to purchase it unlocked or with an AT&T contract.
Starting on September 26, though, you can choose Big Red as your carrier too. Over there the new Moto X will go for $99.99 with a new two-year contract.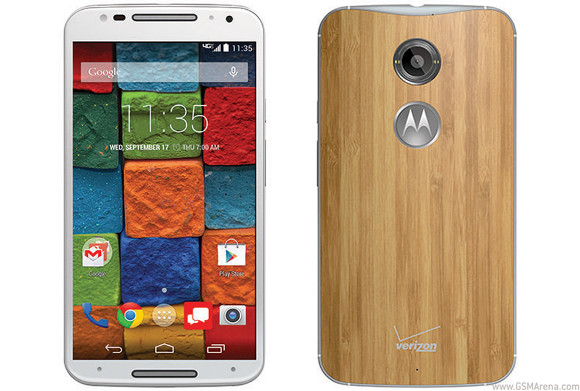 Verizon will have two 16GB versions of the new Moto X available online and in its stores: the black model, as well as a white one with a bamboo back (which is pictured above). For a limited time, both of these will cost $99.99 with a contract, though after a while the bamboo variant may set you back more.
Also starting tomorrow, you'll be able to use Moto Maker to design a new Moto X for use on Verizon's network, which is where you can customize things a lot more. The 16GB units will start at $99.99, while the ones with double the storage will cost you at least $149.99.
D
But I do want to take a look at Verizon though
D
Yeah, i am not into a 7 series or a 3 series, i am cool with a 5 series.
N
I don't want a full size pick-up / Hummer, I want great sedan. Where's the smaller Moto X?