Motorola's recently announced Moto X flagship smartphone is the first to be developed entirely under Google's supervision. The smartphone is now available from AT&T in USA and the 16GB variant of the device costs you $199 and the 32GB unit is priced at $249, both with a two-year contract.
The unlocked version of the Moto X will also be up for grabs and the SIM-free variant carries a price tag of $580.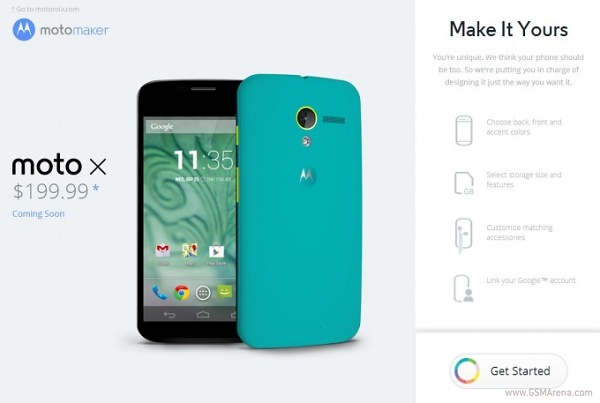 The Moto Maker customization site is also live now. It allows you to choose the color combination for your Moto X along with its storage space and the matching accessories. The site also offers you to link your Google account even before the smartphone is shipped to you.
However, the service is not offering online purchases just yet. The Moto Maker's engraving feature will not be initially available due to some technical difficulties.
Stay tuned for our detailed Moto X review, which will come out later tonight.
D
What kind of price tag are u expecting with 2gb ram and customization? .... also not outsourced
D
Ha ha ha! So you actually want an almost tablet like 5.5 inch or 6 inch, you want an ugly design phone. You want useless powerful phone, you need a phone with useless software, you a phone made by company cheating on benchmark to impress you but the ...
P
Thanks Droid ghost for a nice commercial but: I do not want to have my phone perfect when is power down, or in sleeping mode to safe the battery. I do not want sensors in the background to decide instead of me. I do not want my camera to be contro...