Motorola has made it official: the new Moto X Pure Edition will go up for pre-order in the US tomorrow. As previously announced, it will start at $399, and the only way you're going to be able to get one will be if you use Motorola's Moto Maker service. This means all units will be sold unlocked, you will not find this device at any of the carriers (though Verizon is apparently working on its own variation of the Moto X Play, but that's another handset entirely).
The new Moto X Pure Edition is going to be called that only in the United States, for whatever reason. In the rest of the world, the exact same product will be sold as the Moto X Style. This was unveiled in July alongside the Moto X Play.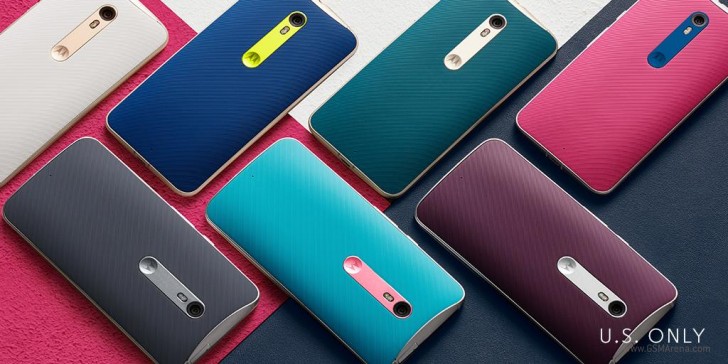 Motorola says the Moto X Pure Edition works on "all major networks", and the price is really competitive given its specs. The handset comes with a 5.7-inch QHD touchscreen, a 21 MP rear camera with dual-tone dual-LED flash, a 5 MP front snapper with a LED flash of its own, Qualcomm's Snapdragon 808 SoC with hexa-core CPU, 3GB of RAM, 16 / 32 / 64GB of expandable storage, and a 3,000 mAh battery. It runs Android 5.1.1 Lollipop.
Oddly enough, this isn't the first time Motorola unveils a launch date for the Moto X Pure Edition through a tweet - the same thing happened last month, though the date was different and that tweet eventually got deleted. Hopefully that won't be the case this time around.
A
when it is releasing in India, i waiting from 2 months
K
I Think Motorola is making a big mistake by delaying the launch of moto x style in outside us and other companies are taking advantage because other phone are selling fast
B
by the time it reach to malaysia, it will be so outdated. I guess it will be next year january again. Fail in marketing.