Last Friday we told you about the prices of Motorola's new gadgets for the UK market and the new Moto G is already available. The Moto X is yet to follow suit but you can now pre-order it with a bamboo or a leather back.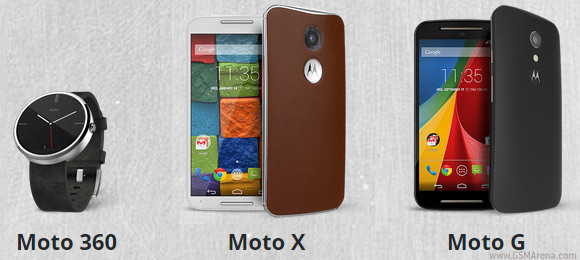 The second-generation Moto X can be pre-ordered from Phones4u with a bamboo back. The phones will ship on October 6 and will set you back £35 a month on-contract.
Clove UK is offering SIM-free phones at £420 (with VAT) for the regular Black Resin or £440 for the Black Leather option (a bit cheaper than the originally announced £460). Stock is expected in late September.
Full customization options are expected through the UK version of Motomaker but that isn't available yet.
The new Moto G is available today from multiple stores – Expansys (£160), MobileFun (£150), Amazon UK (£160) and Clove UK (£180). Note that all of these are offering the dual-SM version with 8GB.
Clove UK also has the Moto 360 smartwatch on pre-order for £200. It's expected in late October. It comes with black or grey leather straps and will be available in limited quantities at first, more stock will arrive in November.
M
If the dimple was less... apparent, we might have a decent looking phone there. And battery. Sucks.
S
It's the dimple. If the dimple was the size of the camera...
D
440 GBP!! holy crrap I expected 440USD! Mehnnn!Shit i guess I will have to stick with ma beefy NOTE3 (S800)!