Lenovo is doing a major rebrand of Motorola - from dropping the "Motorola" name itself (in favor of "Lenovo Moto") to dropping the Moto X as a flagship. The new Moto Z will feature a modular design, which among other things will be used to easily customize the back.
Several backs were photographed - from "ballistic nylon" (like the Moto X Force) through leather and a couple of wood options.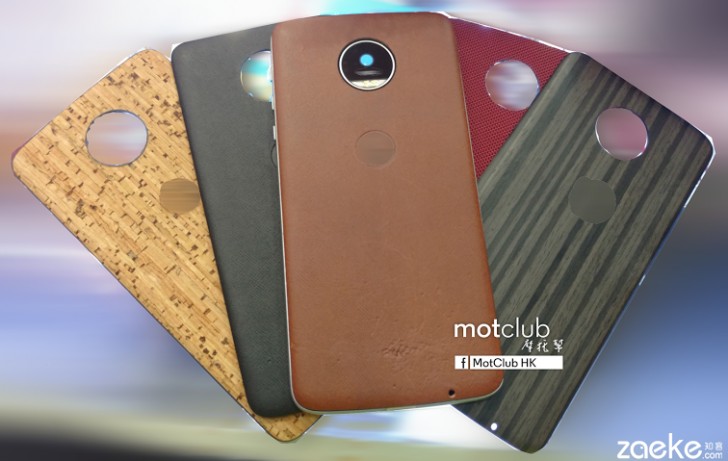 Motorola's modular Project Ara stayed at Google when Lenovo bought the company, but it seems the new owner is not impartial to modular designs.
This one is distinct from both Ara's and LG's solution, the modules for the Moto Z cover the whole back and communicate over pogo pins (visible in this leak).
Some modules will just function like snap-on covers, others will add battery, speakers (by JBL) or camera (by Hasselblad). The Tech World conference starts in 3 days and we expect the Moto Z will make its first official appearance there.
?
You don't need a third-party case on the Moto Z. There will be a rugged official case, the Adventure Mod.
M
I'm not sure these snap on backs will do very well in the market because how will they work with a case? Most people put a case on their phones and this design appears to inhibit your ability to put a case around the edges, otherwise you'll constant...
D
The Moto Z exterior design is good and better than LG G5.