Good 16MP snapper
We've been mentioning the Moto G4 Plus on several occasions now as a good point of comparison. While the Moto Z Play is clearly superior in most aspects, the similarity runs deep in the camera department. In fact, both devices seems to use the very same camera module.
This is not a common trait among other Moto handset, both within the G and Z families. For example, the non-Plus Moto G4 uses a 13MP sensor. As for the Moto Z and Moto Z Force, they both have their distinct camera solutions.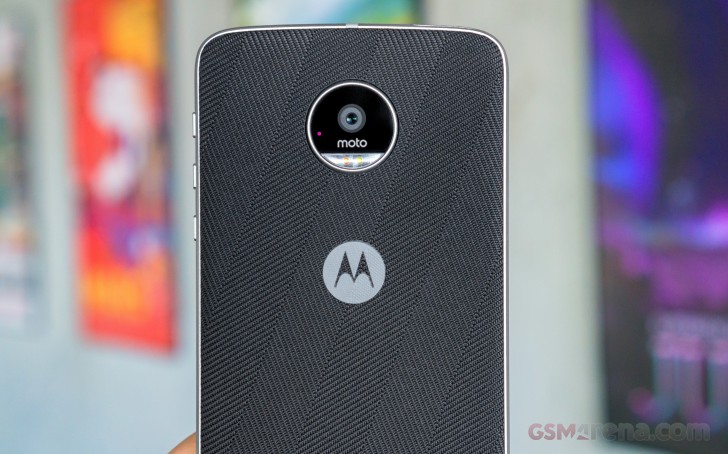 The 16MP camera is based on Omni Vision's OV16860 PureCel Plus-S sensor, which is marketed as a high-end or at least above mid-range model. It offers 1.3µm pixel size with improved performance over lower-end 1.12-micron 16MP offers in both good and low-light conditions and significantly reduced pixel crosstalk. In the Moto Z Play it is coupled with a f/2.0 lens, as well as a few extra goodies.
These include a dual-tone LED flash and a combination of phase detection and a laser system for better and faster autofocus.
The Motorola camera UI looks deceptively simple, but you can tap into a surprising amount of power once you get used to it. Plus, there are some neat gestures to leverage as well and convenient 2D code and card scanning.
The most common shortcuts are available right in the viewfinder, including Flash and HDR toggles (with Auto modes for both).
Settings are slightly hidden away. You can bring them up by swiping from the left-hand side.
You can also tap and hold on the screen to lock focus and exposure. Manual exposure control is available too, just drag the sun icon. This doesn't work with the "Tap anywhere" shutter button. Plus, the exposure compensation does tend to be a little too aggressive.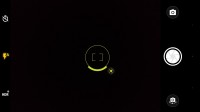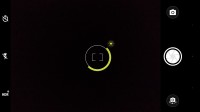 AE/AF lock • Adjusting the exposure
If you want more, you can go into the Pro mode. It gives you control over focus, shutter speed, ISO, exposure compensation and white balance. You can also view all the dials simultaneously to make big adjustments quicker.
The Moto Z Play offers a burst mode called Burst Shot. You hold down the virtual shutter key and see a count of the number of photos taken. After you lift your finger, the phone will automatically select the best one. The others are still preserved if you want to override the auto selection. Even so, photos are grouped together so you can easily delete long bursts in one go.
Stills come out with decent quality. Frankly, the basic Moto G4 and its 13MP snapper come pretty close in terms of end results. The 16MP camera does OK in picking up detail, but shots tend to come out noisy. White balance tends to lean toward the extremes from time to time. But it is hardly a major issue.
Barrel distortion is still an issue, and it can easily be spotted on most samples. Edge-to-edge sharpness still needs some improvement, and so does the dynamic range.
That being said, you are probably better off leaving HDR to auto all the time. It takes its toll on shot-to-shot time, but the end result is worth the wait.
HDR is a pretty good idea, but we can't really say the same for the exposure compensation. The sliding control is not a bad concept, but it lacks fine precision, so it is really easy to go overboard.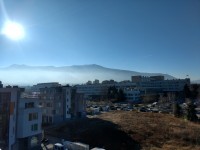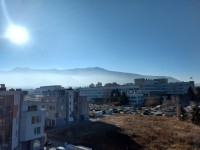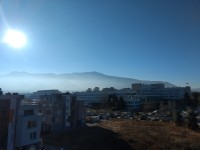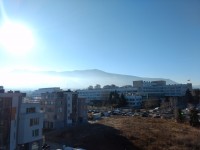 Auto HDR • HDR on • HDR off • Auto HDR with exposure compensation
The 5MP selfie camera takes photos with good quality, sharp and rich in detail (as much as 5MP permit it, of course), with a tolerable amount of noise. It has an HDR mode (with Auto), which is well worth it. The front-facing flash doesn't really help low-light performance that much.
There are also HDR and beautify modes to play around with. Both of questionable merit.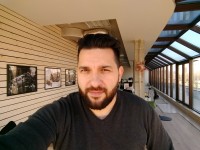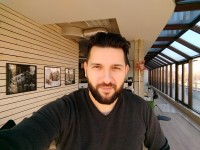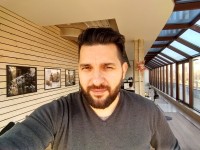 Normal selfie • Selfie with Beautify on max • HDR Selfie
Panorama quality can only be described as disappointing. It could use some extra detail and resolution, for that matter. Stitching is also not great.
You can also check how the Moto Z Play stacks up against other 16MP snappers in our database.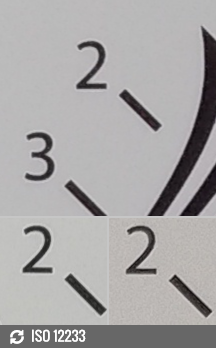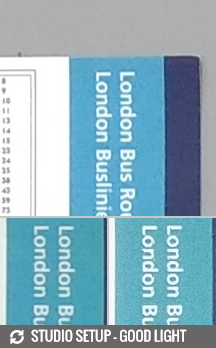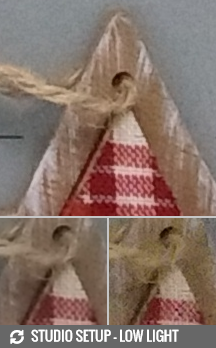 Motorola Moto Z Play: photo quality comparison
Video camera
The Snapdragon 625 might not be an amazing step up from the Snapdragon 617 inside the Moto G4 Plus, but at least it offers support for 4K video recording.
4K videos are recorded with a bitrate of a little over 50 Mbps and 2 channel AAC audio at a good 128Kbps (48kHz).
The videos keep plenty of detail, but the camera runs up against dynamic range limits.
Color rendering is similar to the still camera - that is slightly oversaturated and with a white balance that's slightly off.
We tried enabling HDR, but while it did bring out the highlights a touch, it crushed the shadows. We'd definitely skip the HDR video mode; it's just not as good as that of the still camera.
Electronic video stabilization is an option, but only for 1080p videos.
The sound in the recorded videos isn't perfect, we think it has to do with the mic positioning. One is on the back, next to the camera, the other on front (the mouth piece), which isn't the best way to capture stereo sound.
Here are some untouched samples to download as well in 4K (10s ~56 MB) and 1080p (10s ~20 MB).
You can also check out our video compare tool for some pixel-peeping. We have included samples from both a 4K and a 1080p recording.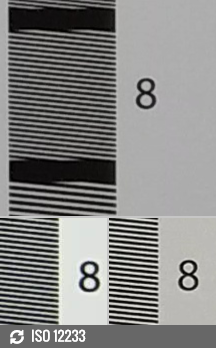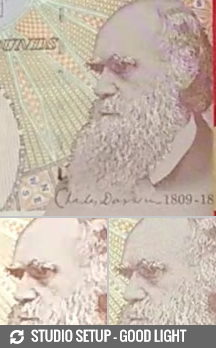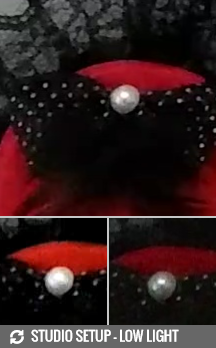 Motorola Moto Z Play: 4K video compare tool