Before mentioning the import documents, I just want to shine some light on the rumors about a 2016 Moto X with the model number 'XT1650' which claim to be a 2016 MOto X with dual cameras.
These rumors aren't accurate (surely, an honest mistake), so let me explain.
A "mysterious device" with the model number "XT1650" appeared this past weekend on GFXBench. Since we didn't know what model this was, it was assumed to be a Moto X with two cameras.
Here's where it gets interesting. We got both the Moto Z Droid and Moto Z Force Droid devices from Verizon last Thursday, which carry the model numbers: XT1650-01 and XT1650-02, respectively. Both models share the same main number with a different trailing number of either 01 or 02.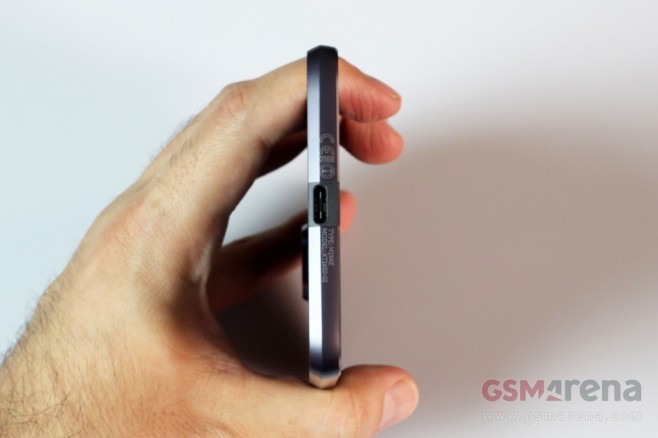 Moto Z Force Droid with model number XT1650-02
What likely happened is benchmarks were run with these review devices which assigned them a database entry in GFXBench. The Moto Z Droid and Z Force Droid are only different on a couple of specs: Thicker build, bigger battery, and higher-res camera. The Z Droid has a 13MP camera and the Z Force Droid has a 21MP camera. Which would explain why GFX assigned both of these cameras to the same database entry.

Putting all that aside, the Moto Z was spotted coming into India from China via Delhi Air Cargo. The device in question is in fact, the Moto Z. The listing says "Motorola ZT1650 GSM Mobile phone single SIM with capacitive touch 5.5 (with valid IMEI…)
The Moto Z Droid Editions were officially announced last week at a Verizon event in NYC and we got some hands-on time with the devices as well. You can also find the "XT1650-02" model number on the bottom-view of the Z Force Droid next to the USB-C Port.
?
yeah,that is importing price and selling price would be around 8,000 INR.
M
Guys chill its price tag is Rs. 52,990/- in India. Those price shown there are only importing purpose. After tax etc. its way high. Just think with that spec where are you gonna get a higher end device. Chill phone is gone reach in the market by end ...