Last week Lenovo announced the Moto Z and Moto Z Force, and both phones support the modular MotoMods accessories that snap onto their backs. During that presentation, Motorola's parent company talked about a few such MotoMods, but unfortunately forgot to say anything about how much these will cost.
Thankfully then, the My Verizon app has come to enlighten us on the matter, since it's already listing certain MotoMods along with their prices. And we have to tell you, the situation isn't pretty.
It turns out that MotoMods will not be cheap at all. Take for example the Insta-Share projector Mod - bringing you the ability to project whatever's on your phone's screen onto a 70" display that has 480p resolution. This will apparently be sold for a positively insane $299.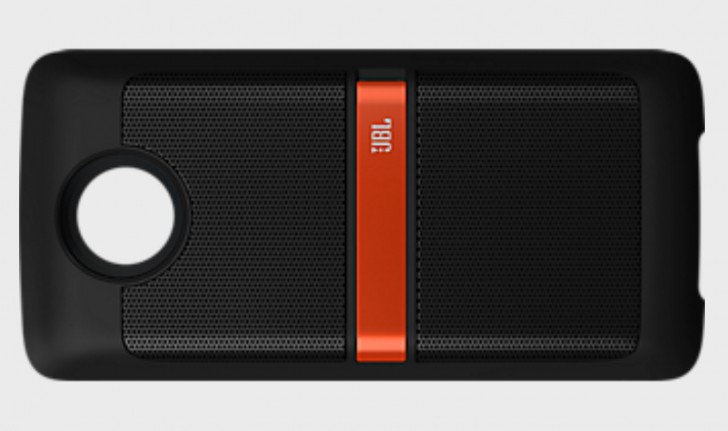 Compared to that, the JBL SoundBoost Mod (seen above) that brings two 3W speakers to your phone's back seems more reasonably priced at $79.99. The power pack will go for $89.99 or $99.99 - the latter if you need it to support wireless charging. Finally, the purely decorative Kate Spade StyleShell Mod will be yours for $79.
Nothing is yet known about how much the other Mods are going to cost, nor when the Moto Z and Z Force are going to launch at Verizon, other than the vague "this summer" time frame Lenovo officially acknowledged.
a
dont worry about that, chinese will make motomods cheaper... :D (if they got blueprint)
ADVERTISEMENTS