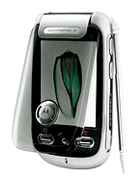 d
Maybe this one is better for china market, but its ok design, maybe better to put the 3D sound for next generation of E680/i with 2mpx would be nice. Go ahead Moto! It should be E 1200 instead of A.
B
Pv9c,maybe you are right.but it's difficult to understand.Motorola is the tier-one member at least,so siemens can't be compared with it.
j
poor motorola their way back, they better hurry to catch up fast, all the others companies are way over motorola even siemens that had problems
Z
Its a little on the ugly side.. But linux? I've always wanted to try that.

The Intel XScale Processor? Anybody have any experience with that? How is it?
Total of 1927 user reviews and opinions for Motorola A1200.