After images of the unannounced Motorola MING A1800 leaked last week, now it's time for another MING handset - the Motorola A1600 MING. The new device again runs on Linux-based interface and flaunts GPS, WLAN and a 3 megapixel auto focus camera.
The new Motorola A1600 MING is yet to be announced, but it's obvious from the images that it bears the trademark MING family form factor - no keypad, full stylus-based touch interface and a transparent protective cover.
As Justamp Blog also reports, based on the actual Chinese sources, the Motorola A1600 MING has quad-band GSM support and is 17.5 mm in thickness. It's supposed to have a better CPU than the original Motorola A1200 MING.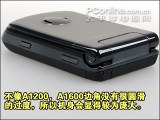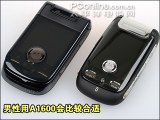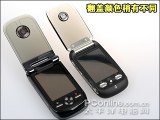 Motorola A1600 MING • Motorola A1600 compared to A1200
The Linux-based interface is not a novelty however and hasn't managed to gain popularity.
Motorola still hasn't announced the A1600 MING officially, so there's no word on planned availability.
A
I am curious as to the A-GPS. Does the A-GPS and the MotoNAV service work inside the USA?
m
hiiiiiii i found this is corect? Motoming A1600 also has a 3.2-megapixel camera with 8X zoom, which not only takes excellent stills but also has a DVD-quality video recording capability with video capture and video playback at 30 fps (frame...
m
hi i want buy A1600 but i have a question : what about Video camera of this phone? what frame in secend? quality of video camera? thanks alot
ADVERTISEMENTS