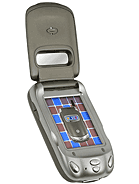 J
I love this phone its the best thing i ever got
m
i have a388c but dont have the phone software so that it could communicate with my pc. if u have the address where the software/ usb driver/ true sync software is available pl tell me. plzzzzzz
C
I like the design and the size. However, I cant use the internet, or even send and receive emails. It seems that it doesnt works very well in Brazil..anybody knows how to configurate it? It is also a shame that it doesnt supports HTML pages. Im thinking about selling it. Please email me.
e
I would like to get the motorola A388c,when you guys have the phone please get me send E-mail or call 702-767-8866
H
Please i need the Price of the Motorola A388c thanks!
F
hey Ricardo u can buy this device at www.lojadocelular.com, www.a1nettrading.com or ebay.com.
try www.mercadolivre.com.br, too. You can buy the A760 also, in these places.
E
the A388c is looking cool,also looking like the A008 which am using. looking at the A388c as it is color sreen is going to be more better then the A008. lik to no the price

R
Hello.
I´m a business administrator from Sao Paulo,Brazil. I would like to know if i can buy the A388 C over the internet,with my brazilian credit card and have you guys send it to Brazil. Is that possible ???

Thanks a lot.

Sincerely yours,

Ricardo Moraes.
r
not used but i like the set

M
Good phone.Nice design.More memory and the phone is perfect!The display is awesome!
Total of 12 user reviews and opinions for Motorola A388c.
ADVERTISEMENTS