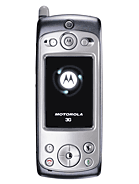 t


I think that it's a good cell phone that has many functions for using.But I want to know about the price and more detail about it.

Thanks!
j
i think it looks like a really good phone,but i think it needs a light for the digital camera. since i had a gx10 and the camera needs more light to work well.
d
are you sure the bluetooth will here soon ??

by what equipment we can add the bluetooth !!!
E
The Phone is way cool, and very usable. It is such a pity that the 3 network completely sucks with dropped calls, v.poor network response. The blue tooth will be here soon !
d
the only handicap that this brick had is only irda and bluetooth !!!

though the screen is much smarter than the stubby p800 lol klass !!!!

and the memory is much cheaper mo fos !!!
K
This is a 3G phone,not a 2.5G phone.
This is not a P800 killer.

Bicause the P800 is 2.5G not 3G.

The P800 has also more functions than this brick.
m
Why should this phone even dream of being a p800 killer?
Everyone thout the p800 was too heavy for a phone, but this phone is just insane,212g what was motorola thinking ?
n
very good fon e!! p800 killer !! but i think this one will be my p800 partner rather than killer !!!!!! very good connectivity and color screen !!! good and cheap mmc or sd card !! everything is excelent1!1!!
G
The phone is wicked.. I tested at the Three store in London and the OS is faster than my previous SPV and its so easy to navigate. It is kinda long tho but for a video phone I think its justified. Support both POP3 and IMAP ( a bonus for me. Hopefully the batter time might have improved on the others. I've put an order for mine already... Can't wait!!!
Total of 135 user reviews and opinions for Motorola A920.