Motorola sent out invitations for an event in New York City on September 5th. Scheduled only a few hours after Nokia's own upcoming (and seriously hyped) announcement in the Big Apple, Motorola claims that its showcase will be "the day's main event."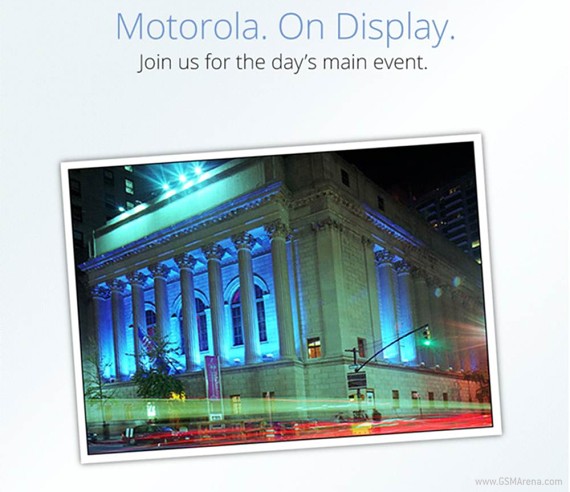 There's no information on the product which will break cover, but given Verizon's participation and the recent string of leaks, we would bet on seeing Motorola DROID RAZR HD getting unveiled. It's been a while since we've seen new Motorola hardware on Verizon, so the timing seems just right for such an event.
All in all, we can tell you that September 5th will definitely be a busy day. We will be covering the events live, so expect the full scoop on everything as it unfolds.
M
Meant Photon Q 4G in my line-up. Forgot the "Q" :)
M
They both make too many models, and offer too few. I agree here. DEFY is a good series, and the update to DEFY+ was decent enough. They updated Droid/Milestone about yearly, but stopped offering them worldwide. Atrix then came and was great, too bad ...
M
Key word: Marketing. Motorola is barely marketing their products in other countries other than USA, Canada and perhaps a few others. I've seen one tiny banner ad for the RAZR MAXX in one of the smaller norwegian online IT newspapers, with a...
ADVERTISEMENTS