Google announced its Android Wear, a project that extends Android to wearables today, and Motorola is among the first to make use of Google's latest innovation. Motorola has officially announced Moto 360, an Android Wear powered smartwatch.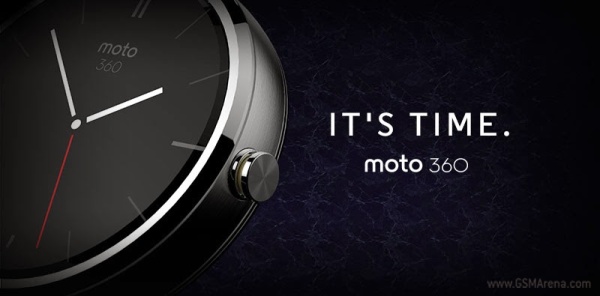 Motorola's Moto 360 is said to come with a round face design and the company claims to have used premium materials to provide the much needed elegance. Motorola says "Moto 360 is everything you need, with a look that you want".
With Moto 360, you can keep yourself up to date with subtle alerts and notifications. A twist of the wrist now reveals who is calling or emailing you, what time is your next meet up or a friend's latest social status.
Motorola's latest timepiece (remember the Motoactv?) also comes with Google Now integration, which means you can literally talk to your wristwatch. Just like on smartphones, "Ok Google" command fires the Google Now application and you can schedule appointments, send texts, set an alarm or even take a note.
Moto 360 will be available in various designs across the globe, starting in the US this Summer.
m
It is sometimes hard to pick up the phone from your pocket to know the time. And sometimes while you are speaking on the phone and you want to know the time. Try to wear a watch an you can notice the difference.
D
Just like centuries ago why the hell would do you need a clock when you have a perfectly working sundial. Move with the times people old mobile phones of the past ran for over a week on a charge, today's phones last a day but everyone is using them...
V
I feel so sorry for Motorola. Its a much better company than Lenovo but still.... Just take a look at the Moto X or this Moto 360 to understand what I mean.
ADVERTISEMENTS