Motorola's financial results for Q3 are out and things are not as bad as some might have been expecting. The company is just to go through a meeting with shareholders on November 17 to discuss what seems to be inevitable acquisition from Google.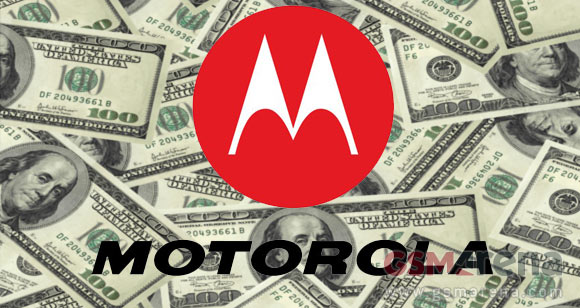 Financially, Motorola Mobility reports the same net revenue of $3.3 billion as in the previous quarter. It's 11 percent up from the same quarter last year. The company's mobile devices division has done well too, reporting total of $2.4 billion, which is whole 20 percent up year-over-year.
The company has suffered total losses of $32 million, which is not that bad, compared to the $52 million reported in loss last quarter. Speaking of losses, the XOOM hasn't been doing terribly well. Motorola reports that they have shipped only 100,000 of their Android running tablet. And wherever you look at it, it's not a great achievement.
But mobile phones have been on the rise, with the company reporting over 11.6 million devices shipped in Q3, from which 4.8 million are smartphones. With the announcement of the Motorola RAZR and the upcoming one of the Motorla DROID 4, we are sure the company will keep going up in Q4 as well.
?
Agreed Salem, on almost every point you said. Hopefully, now that the hardware and great product is there, Motorola will be able to make the push into marketing their stuff well too.
D
I've been looking forward to hear from Moto, and it's been great news for me to see the announcement of the Droid Razr, I was never fond of the idea of using touchphones but that has changed drastically ever since I switched to SGS2. I'm really...
?
Seriously, I am still shocked. I bet Samsung had no idea Motorola would come out of nowhere and just blast them away with a phone this slim.
ADVERTISEMENTS