The next version of the Motorola Atrix, a.k.a. the Edison, has been spotted once again and we're not talking about some blurry shots here but a full blown hands-on by the folks at The Verge, well before the official announcement.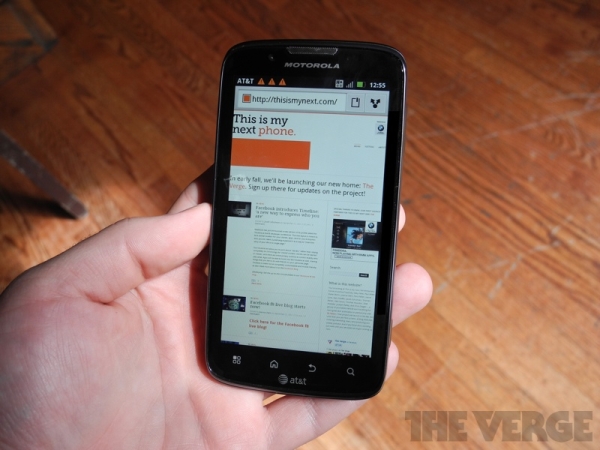 The most noticable change from the older model is the design and at least to our eyes it looks a hell of a lot better (the Atrix wasn't bad looking to begin with). It also looks thinner and taller than before.
Other major change being reported is that the display no longer uses the PenTile matrix layout of the Atrix display, opting for the superior and commonly used RGB layout. The display size and resolution remains the same at 4.3-inch and QHD respectively.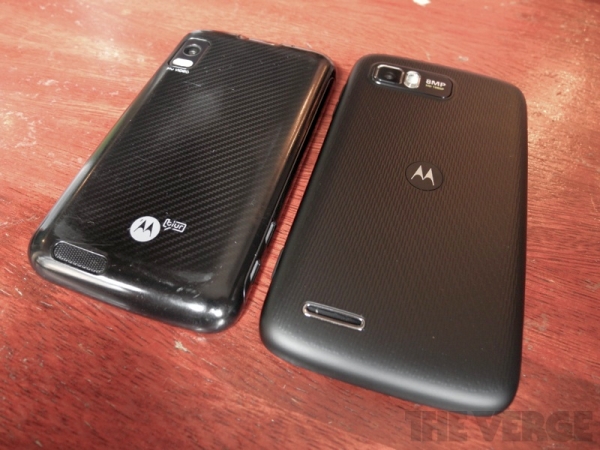 Underneath, the Edison runs on a 1GHz dual-core TI OMAP processor with PowerVR SGX 540 GPU and 1GB RAM, same as the one in the DROID BIONIC. There's also 8GB of internal memory along with a microSD card slot.
The Edison has an HDMI port on the side next to the USB port and should work with the WebTop dock made for the first Atrix. The Edison works only on the HSPA+ network, however, and not on AT&T's newfangled LTE network. The Edison also drops the fingerprint scanner found on the Atrix.
The phone was found to be running on Android 2.3.5 with a very lightweight version of the Motorola Blur skin. Even the AT&T bloatware was found to be minimal.
There is no word yet on when this phone will be available through AT&T and what will it be priced at. You can check out the hands-on in the source link below.
t
I am extremly disappointed by the second iteration of this device. The greatest features of the first Atrix were its dock capabilities. Unfortunately, it was very underpowered (hardware wise) and the laptop/desktop software was not enough optimiz...
?
well done moto go moto go
ADVERTISEMENTS