A couple of days the folks at The Verge did a hands-on with the Motorola Atrix 2, then known as the Edison. They have now returned with full confirmed specs of the device, along with official images of the phone and the laptop dock it will be straddling.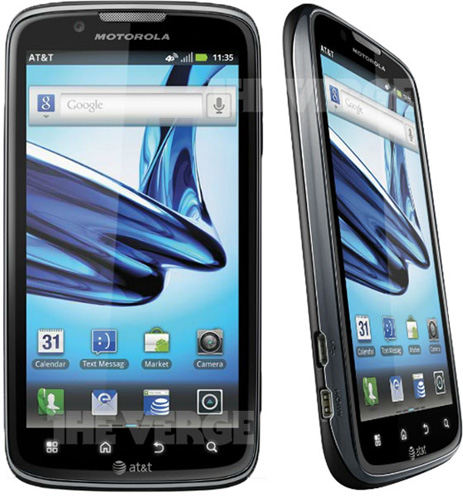 The Motorola Atrix 2 will have a 4.3-inch QHD display, 1GHz dual-core processor, 1GB of RAM, 8GB internal memory, expandable up to 32GB (2GB card supplied) and an 8 megapixel camera with auto-focus and flash.
The Atrix 2 will only work with AT&T's HSPA+ network and not on LTE. Motorola claims battery life figures of 8.5 hours talk time and 15.9 days in stand-by. The battery on the Atrix 2 is said to be smaller than the one on the original Atrix.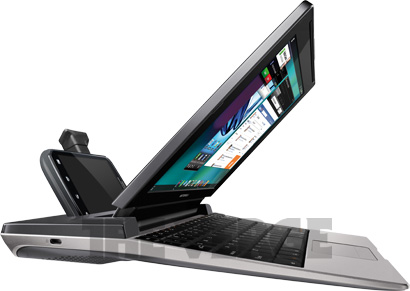 The Atrix 2 will work with the new Lapdock 100, which unlike the previous dock, is not meant exclusively for the Atrix 2. This means the phone does not plug directly into the Lapdock but sits on it and a cable connects it to the Lapdock. This makes the accessory compatible with other Motorola phones as well that supports this functionality, something the original Lapdock was not capable of. This one also has a smaller 10.1-inch display compared to the 11.6 on the previous model.
For more information, you can check the source link below.
?
wth?? its specs is exactly same as the old atrix...........very disapointed with this phone, motorola should at least put a faster processor n add more ram into it ........
M
The incredible low-res Samsung SII screen is not better, simply because Samsung claims it. It worse in many ways. The colors (especially green) are way off balance and the resolution on that large screen is a joke. Samsung likes to pump numbers to ma...
d
i got the atrix and its a good phone apart from waiting for the 2.3 update but i ent that anal, i can wait, i would be quite happy to but the atrix 2
ADVERTISEMENTS