Yesterday, Motorola announced the Atrix 4G for AT&T and our collective geek jaws dropped. Today we hear it's coming to the UK too plus a couple shots more of that Laptop Dock along with three other docks.
Orange UK and Motorola Mobility released good news today - the Motorola Atrix is coming to the UK as well, it's not just for AT&T. It's just without that 4G moniker. They've also dropped a few juicy details on their European-spec Atrix.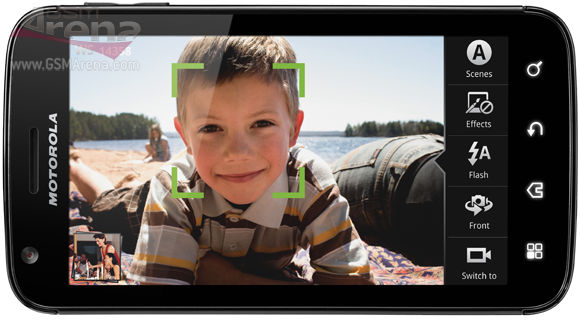 The new Moto Atrix packs an impressive 4" qHD (540x960) screen and is based on a dual-core Tegra 2 with a whole gig of RAM. The 1930mAh battery offers plenty of juice but the more impressive feat is that the Motorola Atrix packs all that in under 11mm thickness and just 136 grams.
What's more, the unusual Laptop Dock turns the Atrix into a full-blown 11.6" smartbook with a full QWERTY keyboard. The Dock also houses stereo speakers and a 36Wh 3-cell battery for up to 8 hours of battery life. The Laptop Dock weighs 1.1kg and with "full" Firefox 3.6 (we're guessing the Android branch) and Flash support your netbook has become all but obsolete.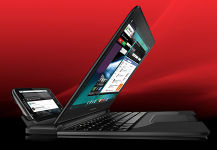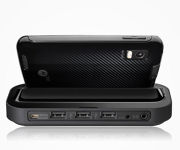 The Motorola Atrix Laptop and HD Mutimedia docks
Anyway, there's another way to turn the Motorola Atrix into a computer-killer - the HD Multimedia Dock. It packs an HDMI port for TVs or monitors, an audio jack and three USB ports to connect a keyboard and a mouse among other things.
There's also the Standard Dock, which isn't nearly as impressive, plus a Vehicle Dock for navigation.
The Motorola Atrix will be out in Q1 for AT&T, while Orange UK customers will have to wait until Q2 2011. We're yet to hear a price for either the Atrix or any of the docks.
D
We all know what n900 brought 2years ago and it has gone many miles more to show what its made of, if u havent used N900 then you have no idea what i'm talking about, despite its limited specs but its a monster in smartphones world, it has proved to ...
G
Yes!! Your Capability is its possibility!! Search more to know more.
ADVERTISEMENTS