Motorola is planning to add a new smartphone to its European family of products. The company has sent out invites for a special event in London, UK on January 14, where it'll launch the new device.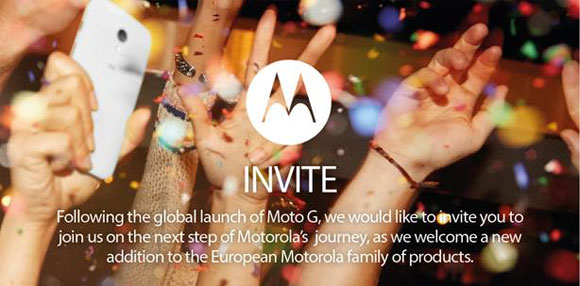 Information is scarce at the moment and we don't know what Motorola's plans are. One possible outcome would be that the Google-owned phone maker is finally bringing the Moto X on a walk around Europe. Currently, the smartphone is only available in the US and Brazil.
The Motorola Moto X is currently selling for $400 free of contract and $100 on a two-year contract with Verizon, AT&T and Sprint. If the Moto X is in fact the new device, we are hoping it will come alongside the Moto Maker and its vast customization options.
We'll find out exactly a week from now when Motorola will spill the beans on its latest smartphone.
N
The Moto X is available in Chile also (south america). I had seen it in the stores from a while. In fact in Chile are available almost all major brands and full range of devices.
?
Says the person who spells it "Ucrane".....
J
I hope that they will release European version of Moto X next week. The phone looks great and is fast and powerful. If it's going to be priced under 300 €, I'll buy it for sure. If it's going to be to expensive, I'll buy Moto G instead.