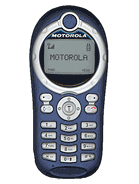 a
this phone vwery cheap and useful for those whoo like the usage of a mobile not amusement!!!
x
hey to compose a ringtone go tomenu and then click on ring styles and then my tones and its says empty ring then you click select and on notes click on changee and away you go with composing. hope this is of help to you bye
I
I like this telephone motorolla c116, I paid it for my girlfriend and I want to ask you how manages your to put the apostrophe with this phone.
j
This is a nice phone,but the only thing which i want to know is how to compose ringtone.
r
how can i compose the ringtone? i can't understand how to compose the ringtone. i can't find how to compose the ringtone in the manual book. can somebody help me?
Total of 30 user reviews and opinions for Motorola C116.