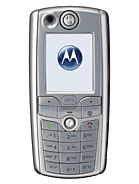 M
Hi out there!! asd!!

Motorola doesn't suck!! Still a head of Sonyericsson!! SonyE is a good company but there phones are not good as Motorola!!
Compare the Motorola E365 and the SOnyE T610!!

The Camera quality and the display of Moto E 365 is 10 times better than the SonyE T610!!
T610 has more features than E 365 and it is in an upper class and has a stunning look, but Still doesn't have the basic needs of a good camera phone!! "Camera resolutuion and the Display" What do you say??? Compare these too!!

a
It sucks!! why cant they understand who is going to buy there Products!! they suck Sonyericcson RULES
Total of 665 user reviews and opinions for Motorola C975.