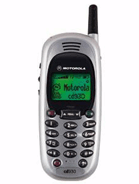 G
here comes thursday and i'll finally get it!!! thanks a lot to my friend that will make me the donation... :)
J
The Motorola CD930 is another handset that can be classed as a ' golden oldie '. The phone is really well built and can last for years. It has the clearest display of any phone I've ever used and performance of it's lithium battery is great too, in comparison with other older phones.

The only downside is it's use of Motorola's ' personality interface ', which can be quite confusing until you get used to it and get wise to setting up the phones quick keys!

All-in all it's well worth hunting out a second-hand version of this oldie but goodie!
P
One of the best cellulars I`ve ever had, but motorola is just missing very important thing:ALARM!!!
I
if there's anyone had casing for this cd-930 please e-mail me because i really need it.
M
Is nol bad, but have some very stupid:
The keyboard is locked, but any can switch off?! That is not stuppid?

S
Very durable phone (I dropped it so many times on the pavement and its still working perfectly, and has no damages at all) with excellent vibration alarm and many other useful features.
M
If anyone knows where I can buy one please email me - I sold it last xmas to get 3310. Solid, rugged, great phone. Unmatched For call quality, signal strength, battery, build quality by any of my other phones I have owned, including Nokia 3310. Old Motorolas rule!
s
This is a nice Handy, although it looks very old-fashioned. But my girlfriend is very happy with this phone cause of the vibration alarme. (-:
s
Why cant you get a data cable for the cd930 so you can acess the internet on a pc through your mobile and a modem?????

Total of 35 user reviews and opinions for Motorola cd930.