Verizon Wireless announced that the Motorola DROID RAZR HD and RAZR MAXX HD duo will land on its shelves on October 18. The DROID RAZR HD will be priced at $199.99, while the 3300mAh sporting RAZR MAXX HD will set potential users back with $299.99.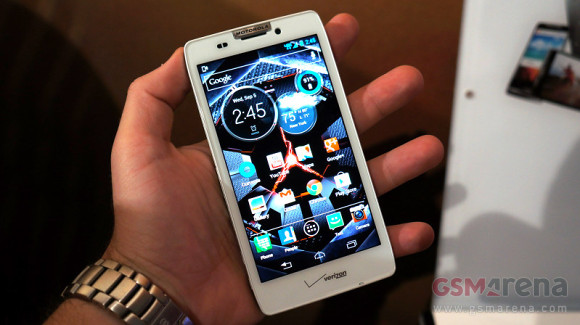 There is no difference between the specs of the two smartphones, save for the battery and internal memory size. Both handsets feature dual-core Qualcomm Snapdragon S4 silicon, 4.7" HD screen, 8MP, and Android 4.0 Ice Cream Sandwich. An update to Jelly Bean is in the pipeline for the duo before the year's end. You can see our first look at the two smartphones over here.
m
Where in the Philippines? Pls specify.
K
Motorola are liars.They just DONT update their devices-see what happened to Atrix,Photon u.a. users. Hellomoto, goodbye!Never-ever!
?
This phone rocks bigger screen, faster and a battery life no other phone can match!!! I dont care if another phone is a little faster then this one I want a phone i have to never worry about charging. This phone is also very durable and thin.
ADVERTISEMENTS