As some of you may know, Motorola also sells an unlocked version of the Moto X in the US. The Developer Edition, as it is called, comes with a network unlock as well as an unlocked bootloader, allowing you to use any GSM SIM with the phone or install a custom ROM.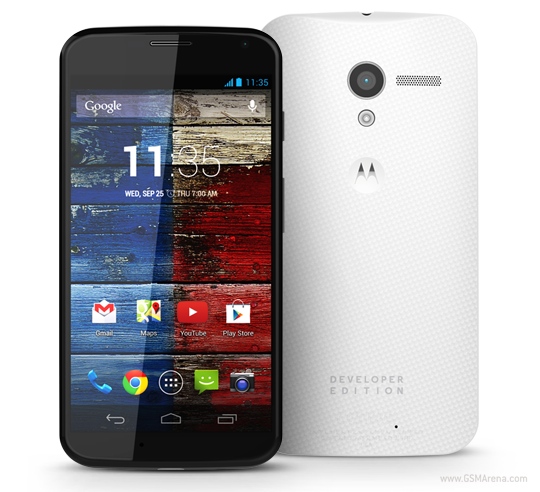 The unlocked version was originally sold at a steep $649.99 but Motorola has seen fit to drop the price by a $100, bringing it down to a more palatable $549.99.
Specification-wise, the Developer Edition is identical to the carrier locked version. You get the same 4.7-inch 720p AMOLED display, 10 megapixel camera, Motorola's X8 Mobile Computing System, with a Snapdragon S4 SoC having a 1.7GH dual-core CPU and quad-core Adreno 320 GPU with a dedicated natural language and contextual computing processor, 2GB RAM, 32GB storage space, 2200mAh battery and Android 4.2.2 Jelly Bean. The DE comes in a special black and white color combination.
If you're interested you can purchase the phone from Motorola's website using the link below.
T
it is factory unlocked GSM so yes it will work anywhere in the world. and it comes rooted too :)
M
I will have this phone soon with the help of a friend in the US, but this version will work here in Middle east? please someone??
O
I'm a bit confused, if I get this developer edition, can I use it here in Europe and get like 4G speed?