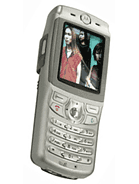 K
i brought this phone in melbourne which have no data cable ... should i ask motorola?
n
E365 indeed a good phone. but i am waiting for a 65k colour+camera+mp3 phone.thatswhy i am waiting for anyone's opinion.
p
ps: i find the menus to be really slow as well. i think the processor is overloaded. it has a lot of trouble keeping up with any input sequences.
p
it is cheap relative to a nokia of similar specs. I am happy with it. However it has an annoying text input for sms, too slow to keep up. i am having trouble with memory functions already; alarm not going off, caller group settings being forgotten. those are the problems that i have found but i still wouldn't trade it for any other phone on the market.
M
i love this phone,but does the phone have infrared.Futhermore the capability of this phone dosent seems to interest me.Does it support midi tones?And the software seem to be very expensive in some country
a
Software CD offered with E-365 doesn't have modem driver and GPRS connection manager, cann't connect to computer for internet surfing
M
there is any possible to download a polyphoric ringtones through internet???
j
This phone is available in Asia now. Selling around US310+ It comes with USB cable to you can easily transfer files to PC/Laptop.
Total of 374 user reviews and opinions for Motorola E365.